"
*May each day find you Happier, Healthier & a wee bit wiser.
"
→ Saint Pain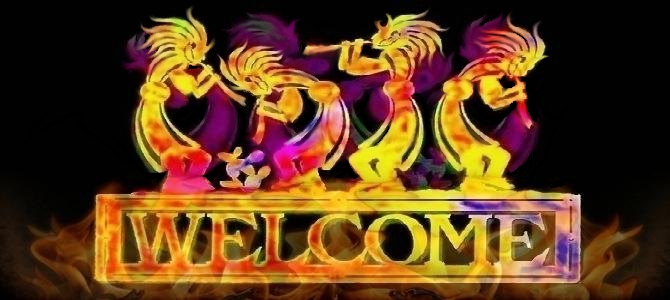 Please be sure to sign your posts so I know to whom I should reply.

SaintPain→ Here to help." 00:36, November 17, 2013 (UTC)
I hired Lily last night, and I have to say, having someone who was once a grandma as a follower is quite amusing, not to mention one that's 10 feet tall, has blue skin, is very muscular and yells "Get behind Grandma!" when there are enemies near. It's also quite comical that Lily wears the remenants of a shawl with a flower brooch and wears a floppy lady's hat, amongst other oddball clothing items. Hahaha. Leea (talk) 16:57, November 17, 2013 (UTC)

I had (mostly) hired her because I'm working on the "The whole gang's here" achievement, along with the "Love the bomb" and the other pickpocketing and hacking achievements. I've only got (I think) Rose of Sharon and Raul left. Otherwise, I'm that type of player that has one companion through the whole game, and doesn't really like to change it, so this is a slightly uncomfortable and against-the-grain thing I'm doing here!
And that damn bug where the Singer isn't in Novac happened again! Two separate playthroughs and the same damn bug! Haggled with Garret this time though, got Hadrian outta his contract, and the Singer is nowhere to be found. He's still not there if you visit Novac first, either. Or at any other stage of the quest. Argh! Leea (talk) 21:16, November 17, 2013 (UTC)

I can't use console commands, remember? I play with an Xbox360. I also ran across three unusual bugs yesterday; I had finished Arcade's quest, and when I went back to the Lucky 38's suite, there he was! Except he was wearing a Followers lab coat, and had dialog as if he was not in my place. There is no way to get him out, so I guess I'm gonna have to live with it, he was one of my favorite characters anyways, even if he does raid my fridge and sleep in my bed. The second bug was that I left Rex at the suite so I could have ED-E for awhile, and when I came back with a bunch of loot to unload, Rex was gone! I looked everywhere, and with ED-E's perk, there was no chance of missing him. I guess I'll try looking at The King's later. The third bug was that I went to anhilate the Fiends at Vault 3, the first 12 or so Fiends went hostile, of course, because I wasn't wearing Khan armor, but the ones past the diner in the rest of the Vault are completely non-hostile. I even walked in in non-Sneak mode and no one shot me. Weird. Leea (talk) 12:30, November 18, 2013 (UTC)

Actually, the only real annoying bug is what I call "The arm flip", where the player's arms flip up overhead or down below, sometimes in the middle of the screen, too. Only seems to happen in First-person, though, not all of the time, and not with melee weapons or unarmed. I can live with it, it doesn't affect gameplay, and I only have to look up or down for the arms to "right" themselves. Starting the game over again always brings up new opportunities, like what "playstyle" I'll try this time around, but I don't think I'll do that just yet, I still have to get the achievements I'm working on, including Yes-Man's questline. Leea (talk) 21:02, November 18, 2013 (UTC)

The "non-hostile Fiend bug" worked out in the end. I got to pickpocket spent ammo (if it was applicable) for part of the Pickpocketing achievement, then I used Oh, Baby! in a Sneak Attack and was eventually rewarded with the Melee Hacker perk. That would not have been possible if they had all been hostile.
On a completely different note, have you ever watched The Shinning? Leea (talk) 12:27, November 19, 2013 (UTC)

I've never read the book, though I have watched the movie probably more times than is necessary, I'm going on 12. Do you think it is scary? Leea (talk) 12:17, November 20, 2013 (UTC)

=D Hahaha. I had been watching the news on Halloween, and they had mentioned as a sort of "trivia" that the "scariest movie of all time" was The Shining. But, though I love the movie, I wasn't scared by it in the least bit. I actually though Jack going crazy was funny, and laughed at most of the movie. An it was voted that the scariest part of the movie was where he chopped through the bathroom door and said "Here's Johnny!", but I was hilarious. Leea (talk) 23:42, November 20, 2013 (UTC)
Re: Welcome
Edit
Thank you for the welcome message! I've had a couple of minor awkward bumps when editing articles so far but I'm really enjoying the community and am having fun getting to know people while settling in. Hopefully I'll see you around! --Wishywitchy (talk) 04:39, November 21, 2013 (UTC)
Movies vs. books
Edit
Heh. That's usually the way things are. I remember buying The Lord of the Rings trilogy after I had seen the movie, and found that the book contained a lot that wasn't in the movie. I had thought "Hey, some of this stuff is pretty good! Why wasn't it in the movies?", so whenever I watched the movies afterwards, I would sometimes think of the stuff that was left out. Did you ever buy the Lord of the Rings trilogy? Leea (talk) 12:20, November 21, 2013 (UTC)
Poll gift
Edit
You have been given a Health Drink.

Your efforts and diligence have not gone unnoticed, and you have been given a small token of appreciation.

Thanks for contributing to the Polls! BrandonFox

→

"Nice job!"
More Internet trouble! But I'm back again!
Edit
I'm back! I had more troubles with the phone line, this time no dial tone at all, so no Internet for three days! I am glad it didn't happen before I got the badge! I don't know if you're already with your family in Kentucky for Thanksgiving, so I don't know if you'll get this. Just know that I didn't lose interest in you, I wish that the trouble with the internet didn't happen, but it was out of my hands, otherwise I would have written a lot sooner. I hope you're all toasty and warm, 'cause here it totally is frigid! Leea (talk) 23:22, November 25, 2013 (UTC)
Have a good day, friend!
Edit
I hope I have a good holiday, too. Mostly Thanksgiving (for me, at least) will be hiding from all of my neighbors' friends, as they all seem to congregate to the neighborhood on Thanksgiving, then they roam the neighborhood, and I (and mom and dad, too) like to remain hidden from strangers that want to come on my property and go sightseeing. No joke! Its happened in the past! And I'm not one of those people that go traveling during the "holidays", because:
A: I don't have that much money to throw around, and a plane ticket to North Dakota is about 2000 dollars for one person. And that isn't even First Class! Add Mom and Dad's tickets and you have a very expensive trip.
B: I'm a vegetarian (so are my parents), and all of my relatives are...not. They aren't sympathetic, either, so they wouldn't have one thing without meat or eggs even if I did show up.
C: Me and my family follow a different religion than our relatives, and they aren't sympathetic to that, either.
D: Mom's side of the family are big wheat farmers, and Dad's side of the family are all big-time hunters. And we're none of those.
Add all of that and you've got major "outcast" going on.
Well, enough about my Black Sheep status. You go and have some fun on Thanksgiving! Don't eat too much! =P I'll be here when you get back. Leea (talk) 23:33, November 27, 2013 (UTC)
Best wishes
Edit
Gosh, I'm sorry to hear about that. I know what it's like, though, having someone in the hospital. If you need anything, I'll be here for you. You and your mom have my best wishes. Leea (talk) 12:49, November 30, 2013 (UTC)

That is good to know. Have you been to the "Black Friday" sales? I don't go to them things, way too many people, and I don't really like crowds. Leea (talk) 12:23, December 1, 2013 (UTC)

How come you didn't have Christmases when you were a kid? I had lots of presents when I was little, but as time goes by and you get older (and the further you live away), people start to forget you exist. I now get about two cards at Christmas. No doubt soon I'll get none whatsoever. Well, even if you don't have a Christmas this year, I'll still get you a present, even though its gonna be made out of computer code. =D Leea (talk) 22:40, December 1, 2013 (UTC)

What religion do/did you follow? Leea (talk) 12:41, December 2, 2013 (UTC)

I can understand why Christmas would be considered "pagan", because its mostly about Santa Claus anymore with very few references to the man Himself, Jesus Christ. Its almost become a non-religious holiday.

Whew. I didn't know what you'd think. I was holding my breath on that one! If everyone in the world was as open-minded as you, the world would be a better place.... Actually, everyone in my neighborhood follows ISKCON as I did, but I wanted to keep Bhaktivedanta Swami, the founder of the movement, as my guru, and not any of the so-called "gurus" that think they should be gurus, but they didn't like me and my family's idea, so they kicked us and a couple others out of the temple about 7 years ago. I'm not gonna water down my views and accept some fake "guru" just to make some groupies happy. I'm "sticking to my guns". Thank you for being open-minded, friend. Leea (talk) 12:34, December 5, 2013 (UTC)
I fixed them for you! How do they look on your end?

Some Assembly Required! 02:01, December 9, 2013 (UTC)
How about now? Some Assembly Required! 02:31, December 9, 2013 (UTC)

No problem at all! Glad to help. Some Assembly Required! 03:30, December 9, 2013 (UTC)
Temperatures
Edit
I've seen on the weather a few days ago that there was a swath of ice clouds over Indiana. Did you get snow? I hope you didn't get snowed in. That would be a drag. Leea (talk) 12:32, December 9, 2013 (UTC)

Texas? I don't live in Texas. I live in Mississippi, remember?
Hahaha...I had a good laugh at your story. Home Alone without the burglars... I have seen some snow in my lifetime, but the majority of it wasn't the fluffy stuff. A few years ago we went to an auction further up state, and it was so cold that it started to snow. Now, as you can imagine, a lot of Mississippians are not used to snow, so they were skidding and sliding all over the Interstate! One even flew over one of those signs on the side of the road! But since Dad (and mom too) is from North Dakota, he knew how to drive in snow, so we didn't crash like everyone else. And when we got to the auction, it was an outdoor one, and there was something about the treads on mom's shoes that made the snow build up on them. Finally, it was up to six inches, and she scraped it off, but as long as she walked around, it always built up! Hahaha. Leea (talk) 12:32, December 10, 2013 (UTC)

Thanks, love. A guardian angel could be useful, 'cause I had a little scare the other day. We went to town on Monday, and when I was at a dollar store getting some candy for me and dad, a man had gotten behind me in the checkout lane. I had seen him in the store, and he looked like one of those real shady characters, and he had tears tattooed down his cheeks, amongst other tattoos. Well, he got way too close for comfort, and I moved up about two feet or so for some room. But he moved forward, as well. It's not like the place was packed, there was no one else behind him, so this behavior was creepy. I moved twice, but he moved closer every time, I could basically feel him breathing on my shoulder, like he wanted to grab me or something. Finally I got to the register and was checking out, and I was so eager to leave, I almost forgot to pay! As I got into the car with Mom and Dad, I told them what happened, and just then the man walked out of the store. I told them, "That's him!" And to add the creepy-ness, the guy stared at me in the passenger seat as we drove by and out of the parking lot! Ugh...I know if the man had checked out faster and tried to follow me, I would have used every self-defense combat move I've ever seen. I'm not going down without a fight. Leea (talk) 12:43, December 11, 2013 (UTC)