Welcome to The Vault!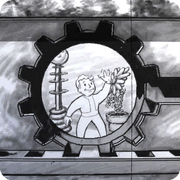 Hello, LuckyTimothy, and welcome to The Vault, the Fallout wiki! Thank you for your contributions, and we hope you'll stay with us and make many more.
Some links you may find useful:
If you have questions, you can ask in our forums, join the live chat in our IRC channel or post a message on my talk page. We hope you enjoy editing here and look forward to working with you!
You could say that
Edit
Yeah, it's who I am I guess. Counter troll my account if you like.--Blahmarrow 14:20, July 23, 2011 (UTC)
I believe it was a family member, as it hasn't happened since one left for home. And, honestly, like really, I'm not messing with you on this, I'm sorry for what I did.--Blahmarrow 15:18, July 23, 2011 (UTC) or rather, what he did.
No, it's not. I've got blocked on a dear wiki, I've been blocked on your wiki, from this one's chat, and apparently, he got paid to do so.
"I've been informed by your ex-comrade Yellow Nine-Four of your vandalism attacks at the Twilight wiki. I've read your talk page, and have extracted very valuable info concerning your actions from the logs: you being paid by a friend, etcetera. Your little assault has gotten us in some serious problems with Twilight Wiki, and I'm not going to let this become the new Ace Combat Skies."
So, once again, I do apologize for what happened. I just feel really bad about it all.
Off topic, but to do with new vegas, try leaving your xbox in an open cool area, that helps a lot with mine.--Blahmarrow 15:37, July 23, 2011 (UTC)
Wiki Relations
Edit
Lucky Timothy,
I just wanted to check in to see if anyone from Acepedia had trolled your wiki and to see if we've had any reprisals from the twilight wiki.

Regards,

Yellow 94

--http://i4.photobucket.com/albums/y126/unevrno/Squadron%20Sigs/Yellow94-2001-65-sharp.png 03:39, August 13, 2011 (UTC)
Good to hear
Edit
Lucky Timothy
Alright, that's good to hear no one from the AC WIki attacked you.

Regards,
Yellow 94 --http://i4.photobucket.com/albums/y126/unevrno/Squadron%20Sigs/Yellow94-2001-65-sharp.png 05:14, August 13, 2011 (UTC)