Welcome to The Vault!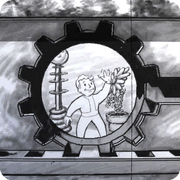 Hello, Krypciak970, and welcome to The Vault, the Fallout wiki! Thank you for your contributions, and we hope you'll stay with us and make many more.
Some links you may find useful:
If you have questions, you can ask in our forums, join the live chat in our IRC channel or post a message on my talk page. We hope you enjoy editing here and look forward to working with you!
Pure human
Edit
Hello my friend ;)
Don't add "pure" in the infobox, pure human doesn't exist in the Fallout universe. Have a nice day and see you soon! Itachou [~talk~] 14:02, August 7, 2011 (UTC)
Haha no problem my friend and in fact it's not a real mistake since many infobox have "pure" before the real policy about that was created. If you see an infobox with "pure" please remove it =).
FOBOS ref
Edit
I'm not too sure really, and I haven't played that game. I'll be happy to include something about it if you want, but you will have to tell me more about the expedition. κηδεμόνας [~μιλώ~] 11:59, February 10, 2012 (UTC)
InterWiki
Edit
Thanks for adding those InterWiki links. You would be doing edit-checkers a favour by simply inserting "InterWiki" in the edit summary box. Thanks! -ΣΔLet's talk! 14:49, February 24, 2012 (UTC)