Hi there!
Edit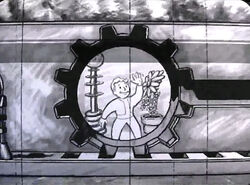 Welcome to our Fallout wiki and thank you for your contributions! I hope you'll stay with us and make many more improvements.
A little help to get you started:
I'm glad to have you here and look forward to working with you!
Ausir
(talk)
02:04, February 16, 2010 (UTC)
"Phrasing"
Edit
The phrasing is fine the way it is. Nitty Tok. 17:29, March 20, 2010 (UTC)
I didn't create those pages, I just wikified them. --Anon (Talk) 08:05, March 28, 2010 (UTC)