Welcome to The Vault!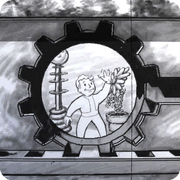 Hello, Canti-sama, and welcome to The Vault, the Fallout wiki! Thank you for your contributions, and we hope you'll stay with us and make many more.
Some links you may find useful:
If you have questions, you can ask in our forums, join the live chat in our IRC channel or post a message on my talk page. We hope you enjoy editing here and look forward to working with you!
Miscellaneous items
Edit
Just wanted to drop a quick note about the Fallout: New Vegas miscellaneous items page; you did an excellent job and The Vault a huge favor by marking all the quest items and removing all the Fallout 3 relics. You should feel proud. Not all newly registered users bite off something that big. Best regards, Kastera (talk) 17:26, April 16, 2011 (UTC)
Excessive linking
Edit
The_Vault:Editing_guideline#Linking

Transparent images
Edit
I use the magic wand in Photoshop, but you don't have that you tell me. Then I wouldn't really know. Maybe User:GhostAvatar knows of a freeware program. By the way, he also deleted your image. It wasn't usable. Jspoel

19:59, May 1, 2011 (UTC)
[Gimp] the best alternative I know that is free, it has a lot of features Photoshop does. 20:32, May 1, 2011 (UTC)

Lol I don't even know what it looked like, I deleted it because it was sat there unused for some time (I have a habit of doing that if people upload images and don't use them). But as for saving the image, save it in a .png format to preserve transparency as Wikia doesn't support .nif, not do browsers.
What is it with you and miscellaneous junk? It's just what it's called... junk. I'm amazed that you have the patience to figure out every little detail about each junk item and you are posting it on here. Keep up the good work, sir. I'll just stick to making minor little grammar and spelling edits. Help! I'm Herbert Moon! Help! I'm the Walrus! 04:40, May 2, 2011 (UTC)
Well, that explains it a bit. I still don't see why you are so addicted to picking up the junk items. What I am about to say is going to make me look bad, but damn it, I'll say it anyways... You can't kill anything with junk items! There, I said it! Help! I'm Herbert Moon! Help! I'm the Walrus! 19:26, May 2, 2011 (UTC)
Icon images
Edit
I am using Photoshop with a nif viewer plugin. Simply open up the image in photoshop, paint it black (if it isnt already black) then select the alpha channel. Now paint that selection white, afterwards select each RGB channel separately and expand the selection by 2 pixels. Copy and paste the selection into a new empty image and auto-level the white and black and it is all done.

18:10, May 2, 2011 (UTC)
Categorizing icons
Edit
Can you categorize your consumable icon images to [[Category:Fallout: New Vegas consumable icon images]] instead of [[Fallout: New Vegas consumables icon images]]. Otherwise it's a bit double (the words consumables and images). Same for Fallout 3. Thanks. Jspoel

15:15, May 4, 2011 (UTC)
Why are you still not categorizing them to the category I asked you to?
Allright, no harm done. I have corrected most of them already, maybe even all.
Wrong category
Edit
You added the category [[Fallout: New Vegas consumable icon images]] to the Rad-X page, which is incorrect. It needs to be [[Fallout: New Vegas consumables]], because it's a page, not an image you're editing. Jspoel

17:39, May 4, 2011 (UTC)
Looks good in the sandbox up to variants section. Just needs a brief description for the variants and images adding, Also I assume you left the game infobox to be moved over to the pages to be created. As for page creation, you are going to need more than 3, what you will need is; Jet (Fallout 2), Jet (Fallout 3) and Jet (Fallout: New Vegas). But also you will need to split Ultrjet as well to Ultrajet (Fallout 3) and Ultrajet (Fallout: New Vegas). However you will not need to create a overview for Ultrajet as that is being included in the Jet overview page, so a simple redirect to Jet from Ultrajet will sort that out.
As for tips, I would remove the image at the top of the page, this isn't need as images will be included in the variants section. With the images in the variants section, also use the image of the first instance it appears in the Fallout universe, so for Jet that would be the Fallout 2 image, and for Ultrajet that would be the Fallout 3 image. Also Inconsistencies need to be made a level 3 header, use 3 = either side instead of 2. With background section, I would transclude that into the game pages (see Plasma rifle and Plasma rifle (Fallout: New Vegas) for examples) by wrapping the background section in the correct tags, eg; <section begin="Background" /> and <section end="Background" />, this will save work down the line. And finally dont forget to change the links to the new pages for the Consumables navbox at the bottom of each game page.

13:12, May 7, 2011 (UTC)
It isn't on the list? then it should be added defiantly. And to give you an idea of what is left, look here Special:WhatLinksHere/Template:Item page overhaul project. 14:37, May 7, 2011 (UTC)
Legacy content
Edit
The category is Category:New Vegas legacy content, even though it should be Fallout: New Vegas. I'll move all the pages to the proper category name. Ausir(talk)
22:56, May 7, 2011 (UTC)
New Vegas legacy content / miscellaneous items
Edit
I don't think it's necessary to add the legacy content category as well as the New Vegas miscellaneous items category to pages like Factory employee ID. Just the legacy content is enough in my opionion. And be careful changing the word holotape into miscellaneous item. Jspoel

16:25, May 8, 2011 (UTC)
That note is good, you can remove the game reference to FNV.
Also forgot to mention, in regards to holotapes/notes, if it says it is a miscellaneous item in the description, that needs to be edited and changed to holotape/note and directed to the holotape and note overview page, such as I have done in the Factory employee ID page.
┌──────┘
One thing I will say about the GECK is that it lists items in terms of game mechanics and therefore is limited (or just easier for them to do things a certain way) by them as such. For example, the feral ghouls at Camp Searchlight you have to kill to get there dog tags are listed in the GECK as characters and not creatures. Yet Jason Bright, a walking talking character, is listed as a creature. What you have to remember is that the GECK is a developer tool and not a wiki, so things will differ in many cases. Now with that in mind, holotapes/notes and misc items are completely different in terms of game mechanics (misc items cant have free form text with ease). So if a holotape/note resides in either place within the GECK, I would still describe it on the page as a holotape/note. But any holotapes/notes that reside in the misc item section of the GECK that are not quest items e.g. can be dropped I would categorise as misc items. Otherwise if they are quest items and therefore mimic the nature of holotapes/notes and cant be removed by the player, I would categorise them as holotapes/notes. But this is just me personally, I would suggest speaking to Porter when he returns as he redid the whole of holotapes/notes for FO3 and FNV only recently and probably can give more insight into the subject.

18:34, May 8, 2011 (UTC)
Holodisk pages
Edit
When you change holotape pages, can you change the word holotape on the page to [[Fallout 3 holodisks and notes|holodisk]] (in the case of Fallout 3). Jspoel

14:32, May 9, 2011 (UTC)
Skip that for now. Ask Porter what he wants when he returns (like Avatar suggests).
Your addition to the behind the scenes section looks fine to me, as a cultural reference. Can you check if it exists here? If not, you can add it. And you can find a guideline here. Jspoel

16:25, May 13, 2011 (UTC)
It was a nice find. Have you watched the Red Dwarf series then?
I'd categorize them as "holodisks and notes" only. "Misc items" is a category for items which do not fit into any of the other item subcategories. That some FNV holodisks/notes consist of both a "NOTE" and "ITEM" object in the GECK is simply a workaround to circumvent the restrictions placed on "NOTE" objects. -- Porter21 (talk) 17:01, May 14, 2011 (UTC)
Expertise request
Edit
When you've got time, the page I created to explain the random skill books in Honest hearts, Workbench crate, could use some of the magic you applied to many other item pages.
As a fellow collector of random loot (although I only tend to collect "useful" items even though I never use them), I've got one question while I'm leaving a message: Now that Honest Hearts lets you turn metal junk items into useful scrap metal (and then into weapon repair kits and lead for ammo), will you convert all your butter knives and metal pots? :)
Cheers --Actreal 03:21, May 20, 2011 (UTC)
No worries. I'm sure you'll get to HH in due course. Editing the wiki has been making me want to replay FO1 and FO2 as well, but a first run at HH comes first. All I meant by magic was your thoroughness at adding icons, images and anything else required to the items pages. I am a great admirer of your work. --Actreal 23:44, May 20, 2011 (UTC)
Run that by me one more time
Edit
"...that links that are in text offset by bullets aren't letting me use them..." Can you explain that better? Good to see you again! Sometimes I see your name appear again, when I click on an FNV perk icon :) You created a lot of them. Jspoel

18:22, April 27, 2015 (UTC)
With the latest patch in common.css I have everything working again. Counted the { and } and they're both 367. So no problem there. Jspoel 20:42, April 27, 2015 (UTC)
Hey, I thought I would let you know I finished those templates you told me about. Yeah I finished all the weapons for fallout 4. Thanks for the help. - Daveo1996