| | |
| --- | --- |
| | Archives: #1 |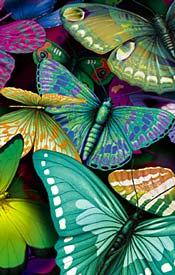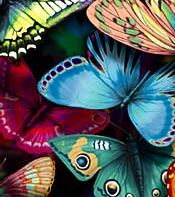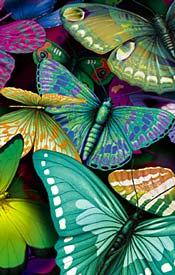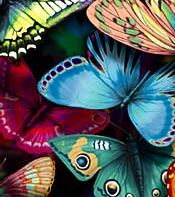 As ordered...
As ordered ma'am. Hugs

"Say 'ello to my little friend!"
-licks nose-
-licks nose- :> Pat :3

20:28, September 11, 2011 (UTC)
You're a noob
Noob. This is for your taco-page. EBTalk 20:28, September 11, 2011 (UTC)
Pony
I was wondering what kind of hair you wanted on your pony? Thank you and have a nice day.
Pony of the East
00:18, September 13, 2011 (UTC)
Story
Jackalex13 was just now in the chatbox and told me he had made a Fallout story in his sandbox. Your name has a role in it too. I thought it was rather funny, but maybe you don't like your name being used. Perhaps you can take a look at it. Jspoel

13:36, September 15, 2011 (UTC)
Jury rigging
Don't remove the Jury Rigging from weapon pages. As I remember it, it can stay there. Jspoel

18:47, September 15, 2011 (UTC)
Actually, Jspoel is mistaken. The Jury Rigging info is now covered in the info box under "Repair." So, text explanations should be left out of the article.--Gothemasticator 04:09, September 17, 2011 (UTC)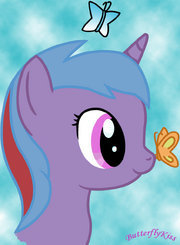 Pony Finished
There we go, as requested. Hope you like it. :D
Pony of the East
20:54, September 17, 2011 (UTC)
Appearances
You don't have to add appearances to weapons, or items for that matter. It's not required according to the layout guideline. Jspoel

22:03, September 19, 2011 (UTC)
I do appreciate your editing by the way. You didn't know of the appearances, an honest mistake. Look at it this way: you learned another thing. We all need some time to improve, so don't be discouraged.
Could I interest you in doing some work on red-linked holodisks and notes? That may be a nice challenge. If you've played the game and done most quests, it shouldn't be too hard. Jspoel 22:27, September 19, 2011 (UTC)
You can leave them. Scarface reverted a few I believe and GhostAvatar's bot will do the rest when he's ready programming it.
Holodisks and notes
The notes and holodisks are on the The Vault:Raw game data/FNV notes page (that's a large page and needs some load time) and The Vault:Raw game data/FNVDM notes for Dead Money and so on. The ones with a red link still need to be created. Click on Add a page, fill in the name of the note/holodisk, select blank page and then click on the Fallout: New Vegas note or holodisk template at the top of the page. Compare to other holodisks and notes pages to see how the page should look like. Jspoel

23:01, September 19, 2011 (UTC)
You can create it like it is on the Raw game data page, so Generator Diagnostics. But you're not ready with Strip Gang Report yet, there's still some work left for that page. You can add some links, like I've done now with Gomorrah receptionist. Then look on her page to see if the note is mentioned on her page. Then you can create a link back. And you need to add to the page how the note/holodisk is added to player Pip-boy inventory. For example after talking to someone or where it's found. Best is to read the note and think hey, where and possibly during which quest did that happen? If a quest is involved that can be added to the note's infobox. In fact, you should verify it playing the game. You can also see some other notes or holodisks for examples. Jspoel 23:59, September 19, 2011 (UTC)
I have added the related quest (found it in the GECK), searched on the Arizona Killer page and added a link back to the note. I think before you create a page, you should check where and how to get the note, so the page has sufficient information. I'm also saying that because Flight Control Log is probably a terminal entry and that gets a different layout then the holodisk or note. Told you it was a challenge... but if you succeed your edit-confidence will grow. Jspoel 00:21, September 20, 2011 (UTC)

I fixed Flight Control Log. To avoid wiki coding use nowiki (edit the page to see how). For terminal entries there is no template; it's quite easy, use the Vault 21 terminal entries page as an example on how to format a such a page. For a single entry see my sandbox. I removed the Vault 21 terminal entries from your Buttercup page, because terminal entries get their own page as you can see. And as said, it would be best to only create pages if you can add enough relevant information to a page. For example Generator Diagnostics has not much information. Reading the note it should be somewhere on the Hoover Dam location, but that needs to be verified.
Classic pack code
Did you get that code :P, i know you didnt get any dlc yet and sorry about the other day. Anyway enjoy that! --Mat mod 00:13, September 27, 2011 (UTC)
I did the plan...
and are therefore going to bed now. Just so you'll know, I'll be up at around 12:30 your time. You better keep you part of the deal <.< Hugs

"Say 'ello to my little friend!"
Hey
Hey ButterflyKiss, I read that you are knowledgable about Fallout 3, and if you want to talk about it, I'll be on the chat. --Nukalurk15 23:54, September 28, 2011 (UTC)
Sorry
im not goin back on till tommorow. if youy need me, ill be in my chatroom. im sorry Emily.--Brad h. 03:18, September 30, 2011 (UTC)
Move code
I think it only works if you put it in the edit summary to the right.

Message 19:54, November 19, 2011 (UTC)
No probelm. It took me a while to figure out why everyone was editing their user page. Message 20:20, November 19, 2011 (UTC)
Rule Number 6
I was actually implying you were trolling. --SaadSwati 19:49, December 7, 2011 (UTC)
Nobody made it clear that you were serious. Besides, you're supposed to give a warning firsthand (unlike you, who told me that I've violated the 7th rule, and shortly after banned me), only then, upon second offense, give a ban. So please, don't give me any of that excuse crap. --SaadSwati 20:13, December 7, 2011 (UTC)
Merry Christmas!...Almost :3
You have been given Your very own Kick Ass Teddy bear!.

Your efforts and diligence have not gone unnoticed, and you have been given a small token of appreciation.

Merry christmas Emily! :D Pat Hugz for GIR? ;3
The ban
unban me my time is up --SaadSwati 19:44, December 15, 2011 (UTC)
I am sorry, but I don't know what wen't wrong with my computer; I was trying to type a question, and then my computer started spamming. My computer also does this with Facebook, Twitter, etc. This could be some form of virus. I am sorry for any problem I have caused, I thought you might want an explanation for why that happened. Colton Langford 07:45, December 19, 2011 (UTC)Colton Langford
Honestly, you don't have to believe me, but I was telling the truth. I was GOING TO ASK where to find the Terrible Shotgun before I left. But I'll let you believe what you want to believe. I'm sorry you don't believe me, but I guess I can't change your mind.Colton Langford 08:10, December 19, 2011 (UTC) Colton Langford
I was notified that I received a new message from you but I had no new message. Colton Langford 08:15, December 19, 2011 (UTC)Colton Langford
Verified bug?
Hi, you removed a verification tag on a bug on Layla's page. I placed that tag there because it was a suspect bug, and without triggers. Are you confirming that that bug happened to you on the PS3? Limmiegirl 00:05, January 25, 2012 (UTC)
Blargh
I'm at school, so I can't get into chat, but I'm on facebook if you want to talk :3 - Hugs

"Say 'ello to my little friend!"
Chatmod Survey
Hi Emily,
Was wondering if you could take a look at this and if you could pop in the hours when you're kinda regular in chat. I'm doing a sort of survey in light of DB's mod application getting a bit of resistance due to the high number of mods - see if and when we need folks, that sort of thing. Agent c 01:41, February 16, 2012 (UTC)
Pulp Fiction
OMGWTFBBQ, that movie is awesome! :3 - Cuddlekisses

"Say 'ello to my little friend!"
Bye?
Are you leaving us, Butterflykiss? I would regret that. Become to busy with other things in the real world? Jspoel

17:32, March 10, 2012 (UTC)
Allright then, bye for now and maybe you can still drop by once in a while. I'll move you to the inactive chatmods list then, ok? Jspoel 17:46, March 10, 2012 (UTC)

Hey. I never talked to you much but good luck in your endeavours ;) Hopefully you can still drop in once in a while eh? Take care, -

ΣΔ

Let's talk!

18:02, March 10, 2012 (UTC)

Yes, it's always sad to see another Nukapedian leave. Life always comes first though! I wish you the best in the real world. Skål! 18:04, March 10, 2012 (UTC)
Steam
Sorry, I didn't notice your PM in chat. I don't use Steam since my terribad laptop can't run anything. If I ever get a more capable laptop, I'll be sure to get Steam and let you know, in case you want to add me. Toodles. Higgey the Scotsman (talk page) 01:05, August 9, 2012 (UTC)