Welcome to The Vault!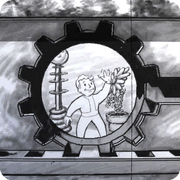 Hello, Aetropos, and welcome to The Vault, the Fallout wiki! Thank you for your contributions, and we hope you'll stay with us and make many more.
Some links you may find useful:
If you have questions, you can ask in our forums, join the live chat in our IRC channel or post a message on my talk page. We hope you enjoy editing here and look forward to working with you!
Re:A bit much
Edit
Sorry to intrude, but I see the message you left to Jspoelstra. According to your user rights management, you are neither banned from the wiki or from chat, nor have you ever been. Just letting you know....

07:27, August 29, 2011 (UTC)
Well, all's well that ends well. As long as you leave it alone...

Just kidding. Have fun!

07:36, August 29, 2011 (UTC)
I did ban you for 1 day, see your block log. I call a comment like "ogdo anonz yu mayd mi l0l" gibberish. Jspoel 15:25, August 29, 2011 (UTC)