Comments

334
Obsidian and Bethesda working on fix for Honest Hearts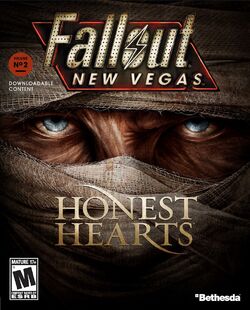 As recently was reported by Eurogamer, Bethesda Softworks and Obsidian Entertainment are aware of errors reported by first players of Fallout: New Vegas add-on Honest Hearts.
Currently they are working on a fix that has to resolve most of the issues. There was an information from Nick Breckon that some players may have to start the game over if they wish to play the DLC. However later he has corrected himself.
Ad blocker interference detected!
Wikia is a free-to-use site that makes money from advertising. We have a modified experience for viewers using ad blockers

Wikia is not accessible if you've made further modifications. Remove the custom ad blocker rule(s) and the page will load as expected.