Bethesda Game Studios has announced that they will be releasing Fallout 3 and The Elder Scrolls IV: Oblivion in one pack. This new pack will be released in North America on April 3rd and it will cost $29.99USD for the Xbox 360 and $19.99USD for the PC. This double pack is not available for the Playstation 3 due to restrictions that are blocking Bethesda from releasing it for Playstation 3 users. Bethesda will release an update if any information for a Playstation 3 release comes along.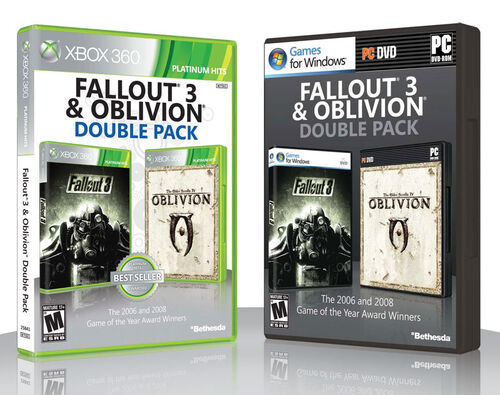 Ad blocker interference detected!
Wikia is a free-to-use site that makes money from advertising. We have a modified experience for viewers using ad blockers

Wikia is not accessible if you've made further modifications. Remove the custom ad blocker rule(s) and the page will load as expected.