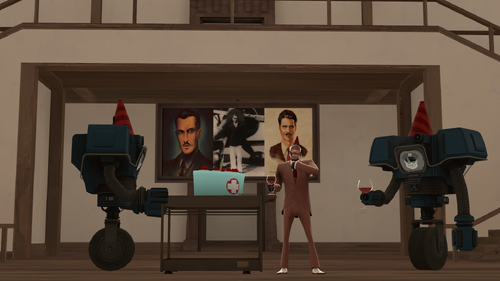 On April 30 PFC marks my birthday but instead of one man being cheered a happy birthday I am here to thank the people that has been talking and interacting with me making my time here worth it and not like Facebook which I just use when I need to talk to some classmates on a project and whatnot. (Would you kindly play this as you read this blog?
Here are the people I would like to say thanks:
-NightmareEyes420-,NEWTU and Alexi:
The first people to greet me back into the chat and you guys are the reason I keep coming back here, you remind me of one of my greatest friend here that doesn't come back(I'm pretty sure I introduced you to him once)anymore and was willing to let me join "The Crew" which is pretty fun and hey we all share some sort of comedy no matter how sick and twisted it is.
For being an old friend no matter how rough the start was and also being the most active chat moderator.
For being a funny guy and being one of the most active chat moderators(and corrupt)as well as interacting with us and being part of the goofiness whilst doing your job.
I just want to have The Law(or the urchin depending who you are)mentioned here along
Hope you guys are alright now after your house getting caught in a fire and all, also Chad for appearing for a short seconds.
One of my oldest friends and one of the reasons I kept coming back to the chat once.
And to everyone else that didn't get a special mention because I am an ignorant fuck and forgetful once as well.
Though interaction with both of you is short it's nice that you two handle the Friday polls(for the latter) and Saturday polls(for the former)
To copy and paste quote Andrew Ryan with a little edits.
"Good evening, my friends.
I hope you are enjoying today as with my birthday; it has been a year of trials for us all.
Tonight I wish to remind each of you that the Fallout wiki is your wiki . It was your strength of will that
brought you here, and with that strength you shall rebuild.
And so, Toastoven15 offers you a toast.
To the Fallout wiki, 2017.
May it be our finest year."
And to that I thank you all for being with me and for blessing me with your presence and attention as well as interacting with me be it for a whole year(albeit I have only been here since 2017)or for a few seconds and to that I raise my glass of wine over my head and to say to you all "Graci"