I've been poking around learning how to use my personal .css (cascading style sheet) to change the look of the wiki. I've got a working version of the look I like, kind of a "Wasteland" theme, and I thought I'd share it with everyone. It's not finished, really, there's more stuff I need to figure out, but you can get a good idea of what it looks like: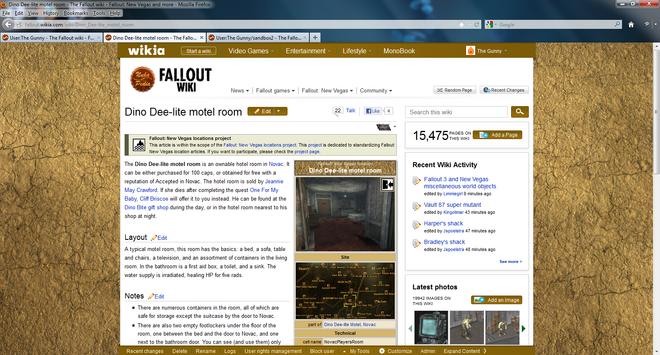 I've also changed the wordmark for my own look, but I'm having problems getting the .css to load it correctly:

If anyone wishes to use this as their own personal wiki theme, follow these instructions:
Create your own custom .css by clicking this link: Special:MyPage/wikia.css
Copy and paste all of the .css from User:The Gunny/wikia.css below the section titled "Personal theme".
Save your personal .css and perform the hard refresh detailed at the top of the .css page.
Enjoy.
If you see any problems or want to suggest improvements, leave a comment here on this blog.