Hello ladies and gentlemen, and welcome to the second stage of NotY 2014!
In this stage you will be able to vote for favourite candidate, with the top 2 moving on to become two of the top four. Note that this is a change from last year, where the vote produced three of the top five, while the board chooses the remaining two. This year, the vote will produce two of the top four, and the board will choose the remaining two. The change is due to there being only 8 qualified nominees this year.
This poll will be open for one week.
With all that being said, let's meet the contestants!
Contestants
Nominated by: Agent c
Hello Nukapedians, names Cassandra, when I was here for the first time back in 2009, I'm really busy on my college days, that's why I don't have time to contribute, well, after graduating from college thou, since there's nothing to do other than sit and wait in the house, why not make Nukapedia the better one since I'm a huge fan of Fo3 and NV anyway, well long story short, I did help improve the wiki by contributing, creating new articles, and helping other users if necessary. I don't have much to say since I'm not really good at speech at all, all I'm saying is that thanks for making Nukapedia the best, and thanks to all the admins that helped me improve my ways too. ------Cassie I can see you.✿ 00:11, December 12, 2014 (UTC)
Nominated by: Captonjamason
Well, writing is a bit different. I guess it should make this a bit more interesting :P I pretty much told how I came across Nukapedia in my chatmod request, so you can read that here. I will say that I have figured out what I intend to do with my life since then. Partially thanks to this wiki and its userbase, I've decided to pursue computer science as I move out on my own. As for actual contributions I've made since my request, I've been in chat almost daily and I also helped design our current welcome message template. I guess that's it, thanks for your time everyone! --
Watch in awe! 22:55, December 11, 2014 (UTC)
Nominated by: MountHail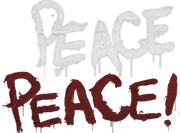 Hello everyone, Peace'n Hugs here. I hate writing about myself, but I'll give it a try. I'm here on the wiki for less than one and a half year. I guess I'm best known for my blog series (Hide and Seek with Helena), which I introduced on Nukapedia just over a year ago, and my presence on chat. However, personally I'm more proud off my work on articles. My personal editing preferences are visualising the pages further by adding more images (locations of skill books and unique weapons, more (un)marked locations images, ...) and searching for content that doesn't have a page yet (for example my project on adding (hopefully) all pre-war businesses in New Vegas). Past year, I received the 365-days-active achievement, which in some way shows some dedication to the wikia. If there would be any more questions, feel free to let me know. - Greets Peace'n Hugs (talk) (blog) 01:15, December 12, 2014 (UTC)
Nominated by: The Nuclear King
I first joined the Wiki back in March 2012 but beyond that, I don't really remember anything else like how I was introduced to it, just like how many of my favourite games and films I don't remember finding out about either. Looking back on my very first edits (I recommend looking back at your first blog comments through this feature as well, it's interesting to see how you might have grown since then), they were for Energy X's Saturday Polls. So it seems very fitting that I would eventually end up as Saturday Poll host for a year from late 2013 to November 2014. My main influence here is Yes-Man, whose Polls I fell in love with. And beneath those Polls, I fell in love with the man within. Brevity is the soul of wit. Whatever that means. My role has pretty much just been limited to community features like blog commenting (and Poll making) and talking to other people. My time as Poll Host was fun because sometimes I'd like to do talks with random characters, I created a fictional persona for myself like Jerry Seinfeld and even wrote something of short stories like when my character got blown up by an angry Enclave soldier with a nuke... only to be brought back to life Deus Ex Machina style by an Otherworldy Mr. Burke (it makes sense in context) and even got Yes-Man to sign on in later Editions as a co-host. Other than that... I'm not exactly much of a special guy compared to other users nominated here, but I hope that since I've been here I've brought some entertainment to everyone and that I've been at least nice to talk to. Brandon Fox (talk) 23:42, December 11, 2014 (UTC)
Nominated by: The-Gunslinger
Howdy folks, how's tricks? I'm Richie9999. I found Nukapedia (or the Vault as it was known then) waaaaaay back when Fallout 3 was new and lurked for a while before becoming an editor here. Chat was what initially thrust me from an occasional editor to a regular contributor as it allowed me to interact with the wonderful community here. Indeed, the community here is what keeps me coming back. These days I do my best to keep myself active in the community as well as regularly editing and enforcing the rules as a member of the admin team. I've been here for a while, I like to think of myself as one of the staples of the wiki, and I can't think of a finer wiki I'd like to be an active member of. Richie9999 (talk) 19:43, December 13, 2014 (UTC)
Nominated by: The Gunny
Hello, I am Paladin117, also known as Pally, Pal, Synth, etc. I first found out about Nukapedia, at the time known as the Vault, in mid-2009, after I first saw gameplay footage of Fallout 3. While I chose to be just an avid reader at the time, I officially joined the wiki in early 2012, almost 3 years now and have been editing continuously since then. The majority of my edits have been fixing errors, reverting vandalism, and, more recently, looking up technical information in the GECK. I am online almost everyday, although real life rudely distracts me at times. My biggest accomplishment this year would easily be being elected to be an administrator back in February. Thank you all, Paladin117>>iff bored; 02:05, December 15, 2014 (UTC)
Nominated by: Chris the Saiyan
Nominated by: JASPER42
Poll
Poll:Who_should_join_the_2014_Nukapedian_of_the_Year_top_four