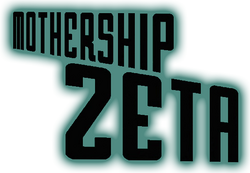 After the release of Mothership Zeta last monday, several reviews have appeared around the web. Here's an excerpt from G4TV's review;
"Mothership Zeta" is light on story and is an extremely linear experience. The only choice to be made is in which the order to tackle the middle quest's objectives, much like "Operation: Anchorage". There are several other abductees that can be spoken to for some additional details, but more often than not, they won't actually answer questions. The characters you meet will all help you out as you fight your way to the ship's bridge, but they can die. Also, bring a lot of caps with you as Somah has a repair skill of 100, but refuses to work pro-bono despite the dire situation. She's thinking about her future back on Earth, after all.
The rest of the review can be found here.
Other Mothership Zeta reviews are available at GameFocus, Gamervision, Examiner and AtomicGamer.
Ad blocker interference detected!
Wikia is a free-to-use site that makes money from advertising. We have a modified experience for viewers using ad blockers

Wikia is not accessible if you've made further modifications. Remove the custom ad blocker rule(s) and the page will load as expected.