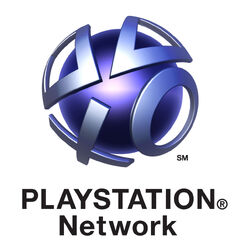 Sony confirmed that the Playstation Store will return by the end of this week. Those hoping the store will return today will probably be disappointed by this news but by now you should be used to Sony back-peddling on their word.
Sony Corporation and Sony Computer Entertainment (SCE) announced today that Sony Network Entertainment International (SNEI, the company) will fully restore all PlayStation Network services in the Americas, Europe/PAL territories and Asia, excluding Japan, Hong Kong, and South Korea by the end of this week. The company will also resume Music Unlimited powered by Qriocity for PlayStation 3. Details for Japan, Hong Kong, and South Korea as well as the remaining services on Qriocity will be announced as they become available. The company implemented considerable security enhancements to the network infrastructure, as well as conducted testing of the payment process and commerce functions. The first phase of PlayStation Network and Qriocity restoration began on May 15 in the Americas and Europe/PAL territories, followed by Japan and Asian countries and regions on May 28, when the company brought partial services back online. With this partial restoration users were able to access to some of the services such as online game play, account management, friend lists and chat functionality were restored. The full restoration of PlayStation Network as well as part of services to become available on Qriocity will include:
• Full functionality on PlayStation Store
• In-game commerce
• Ability to redeem vouchers and codes
• Full functionality on Music Unlimited powered by Qriocity for PS3, PSP, VAIO and other PCs
• Full functionality on Media Go
Customers can now purchase and download games and video content from the PlayStation Store on PS3. In addition, consumers will have full access to Music Unlimited powered by Qriocity through PS3, PSP, VAIO and other PC's. Service restoration of Video on Demand powered by Qriocity and Music Unlimited powered by Qriocity for a variety of network-enabled Sony devices will be announced later. "We have been conducting additional testing and further security verification of our commerce functions in order to bring the PlayStation Network completely back online so that our fans can again enjoy the first class entertainment experience they have come to love," said Kazuo Hirai, Executive Deputy President, Sony Corporation. "We appreciate the patience and support shown during this time."
At this point its hard to trust Sony as they have failed to meet every date they have promised so far however if this does finally happen maybe PS3 users will be able to play Honest Hearts.