Fallout Friday Polls are in! Make sure to answer all polls, and feel free to leave a comment explaining your choices!
OCT 6, 2017 - OCT 13, 2017
I plan to be remaking this section over the next few weeks. Since a weekly Nukapedia recap courtesy of Agent C hasn't be happening very often recently (remember these days?), I figured a roundup might work here... Updated, of course. Now that The Law is doing weekly movie reviews, his stuff will appear here too. I really like the old "around the wiki" feature, so I'll be focusing on that in particular for now.
Best Nukapedia Pics This Week
On Nukapedia This Week
Caption Needed!
JSP created this one. Got a caption for it?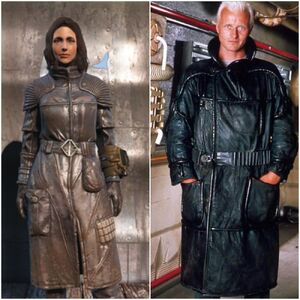 Last Week's Polls
This Week's Polls
Of the options listed, which do you think would be the best way to display Creation Club content?
Are you currently part of the Nukapedia Discord? (https://discord.gg/MYgS75y)
How did you prefer to deal with Mr. House?