Anarchist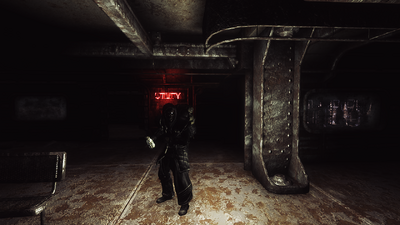 Ghouls that have become deranged due to their mistreatment in the Capital Wasteland, anarchists have taken to the D.C. ruins attacking everyone except super mutants. Often seen setting faction property on fire, anarchists have also earned a reputation for ambushing travelers and leaving their bodies on stakes to scare away further intruders. This has met with mixed results, as super mutant behemoths have a tendency to consider the corpses as treats left for them.
Inventory
Apparel
Weapon
Other items
On death
Anarchist armor
Death's hood
Molotov cocktail
-
Human flesh
Finger
HAZMAT
Members of Talon Company that have been sent into the Cocoon] to deal with hotspots due to the unstable condition seen throughout the old-world military installation. Already being in bulky suits and having a relatively short line-of-sight, the HAZMAT division typically carried little more than a heavy-duty flashlight in the way of weaponry. While they can be dealt with fairly easily, getting hit by their flashlights can still cause a bit of injury. Should one wish to traverse the entirety of the Cocoon, one of their suits will be required.
Inventory
| Apparel | Weapon | Other items | On death |
| --- | --- | --- | --- |
| HAZMAT suit | Flashlight | - | - |
Hellion (heavy)
Donning a suit of experimental combat armor from before the Great War, heavy-armor Hellion troops make up Talon Company's true muscle, and are only seen during sensitive missions, or protecting high-priority bases. Their sharp-shooting skills with the AKS74U is notorious, and few can boast besting their abilities.
Inventory
| Apparel | Weapon | Other items | On death |
| --- | --- | --- | --- |
| Hellion heavy armor | AKS74U | - | - |
Hellion (light)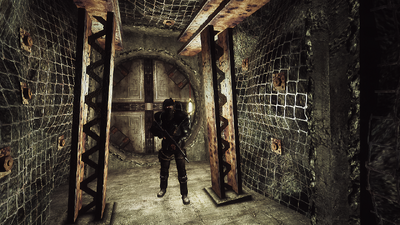 With the Talon Company's growing resources, the ability to outfit even the lowliest grunt has become a possibility, in the form of a stripped-down version of experimental combat armor seen being worn by the heavy Hellions. This armor will soon replace the generic black combat armor typically seen being worn by Talon Company grunts. Given AEK-971s, even the least experienced Hellion is a formidable opponent. Are usually found sweeping an area should standard Talon Company troops prove ineffective.
Inventory
| Apparel | Weapon | Other items | On death |
| --- | --- | --- | --- |
| Hellion light armor | AKS74U | - | - |