WARNING: Internet Explorer has a tendency to screw up SNM. Click this link for possible solutions.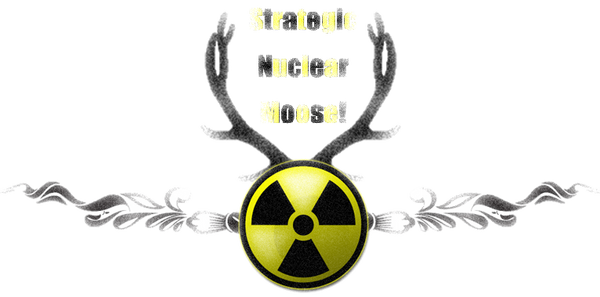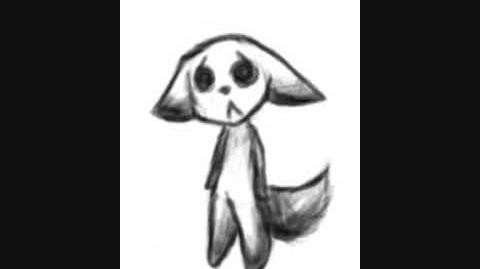 "
And God said: Let them have beer!
"
Welcome Fallout lovers to the one and only Strategic Nuclear Moose! The Nukapedian cantina that doesn't discriminate, whether you be ghoul, super mutant, or our deities, the brahmin overlords! So huddle around, grab a slightly radioactive beer, and tell of your wasteland tales!
---
Huddle around the campfire
Are you the type of wastelander that's been living under a rock in fear of being eaten alive by radroaches and molerats? Looking for a place to catch up on what's going on in the wasteland around you? Or maybe you're just looking for a little company that actually has skin and functional bowels? If so, grab a chair or wench and join us around the campfire! Just be warned, you never know what you might find and hear in this bootlegging sanctuary of ours.
---
Aces Theatre
Aces' Theatre is open again Check out this weeks act, and if you're feeling courageous, start work on your own. Just step through those doors right over there.
---
Meet the patrons
---
| | | |
| --- | --- | --- |
| A young man with a passion for singing; doesn't matter the time nor how inappropriate the situation, I may always randomly break out into song. | | In Kentucky, I'm not allowed within 300 feet of any public pools. (Didn't wait an hour before swimming, after eating Chipotle) |
Bio:
As a young boy, I was captured by slavers. However, I was too weak to be put to work, so they kept me in The Box all day and night. What I lacked in physical strength, I made up in lung power. I sang and sang until my craft was perfected. When I made my escape, I left them a holotape of my voice, to humiliate them in the fact that I escaped them. On the holotape was my rendition of Bohemian Rhapsody by Queen, because the head slaver hated them. I sang in the Muddy Rudder for awhile, until I realized that I was doing nothing but singing for a bunch of drunkards. So, I headed west, finding Strategic Nuclear Moose. The pay isn't great, but knowing I'm a loved patron is all the payment I need.
I am a charismatic singer who wants to give you all a serenade every once in a while. I love doing good old classics. Drop some comments in the blog space at the bottom of this page, and suggest a song for me to perform. If I pick your's, I'll mention your name right in the beginning. You'll become popular.
"
Exploit my talent on a large online community? Sounds like fun!
"
— Ryan
Do you enjoy seeing me around the Strategic Nuclear Moose?-1
---
I'm Heartless Frankie (or so they call me), former Enclave bastard that slept with f*cking sharks for two weeks until I got to San Fran coast... well, half of me, anyway. The rest was probably blown up together with that stupid oil rig and those nuts I used to work for. After much trouble with the Shi, I decided to wander across the Wasteland and eventually made my way to the Moose. Your mean friend Heartless Frankie has a lot of sad - but inspirating - stories to tell you. So grab a stool and listen up.
Bio:
My real name is George Ayres Mousinho (aka Crimson Frankie), and I was born in 1987, in Brazil. I began playing Fallout around 2003, when a local gaming magazine released Fallout 2 on one of its issues. Since then, I've been crazy about Fallout and post-apocalyptic/dystopia-related art (be it literature, film, music, videogame...). I study comparative literature and cinema as an MA degree, and I currently live in the seaside city of Florianópolis, southern Brazil.
My motivation to create the "Forgotten Names of Despair" short-story series comes from some ideas and reflections I have had on a life in the wasteland as real as it would get. I want to evince the senses of hopelessness, pain, sorrow, and crudeness as much as I can through the short stories, but never detached from the opposing notions of beauty and virtue; so all of these notions will be present in my stories.
The feeling of desolation, of loss, of pridelessness. On the other hand, it evinces the feeling of freedom (since the only free man is that who has nothing), of struggle, of pure individuality; and that's also something to be proud of.
C'n-Frankie -ArroyoTalk
"
We are led to believe a lie
When we see not through the eye
Which was born in a night to perish in a night,
When the soul slept in beams of light.
"
— William Blake in "Auguries of Innocence"
Do you enjoy seeing me around the Strategic Nuclear Moose?-2
---
Marcus: The father of wasteland philosophy.
Bio:
I first played New Vegas when it came out, then I bought Fallout 3 and felt it just didn't fit in. I went back and played Fallout 2 and realised something was wrong with it fitting in the series but it wasn't a horrible game!
"
Ask Marcus
"
— Answer to all your problems
Ask Marcus constitutes a philosophical answer concerning all of life's unanswerable questions. Questions such as where do we come from? What are we? And where are we going? Questions without a proper answer can all be replied with two simple words - Ask Marcus.
Kiwi

Do you enjoy seeing me around the Strategic Nuclear Moose?-3
---
I am known as Father Fate.
Bio:
I come from the United Kingdom of Great Britain and Northern Ireland (the U.K.). I started to play Fallout when I had some money and wanted to whittle away my summer holidays on an RPG. I found a copy of Fallout 3 on offer, bought it and have enjoyed it to no end.

On the subject of Britain, how did Tenpenny end up being English? That means he must have travelled to Washington D.C. Did the UK survive the war? Why not do a spin-off in London?

Game Opinions

I was so pleased with Fallout 3, that I have completed fully, that I back tracked and bought the previous two 'canon' ones. Although a bugger to get working, they were definitely worth it. I was very pleased with Fallout 1, but it was much more linear than I would have liked. Having said that, there was still tonnes to do.

Fallout 2 is one of my favorites, and a real gem of a game. Many people do not like this because 'it's go too many references to popular culture', but I feel that it allowed the producers to express themselves more and the more outlandish places like New Reno helped to lessen the sinister air of such a series.

New Vegas is my favorite so far as it is truer to the older Interplay games, and is also very fun, which is what games are for, right? It has so many quests that you can do, and end in a variety of different ways, that it allows more freedom and is therefore more immersing. Not only that, but there are less Karma boosts left-right-and-centre which means that it is truer to your actions, which is better than being able to boost it all the time. However, it seems as though it should hold some weight as it seems an entirely pointless value if no-one reacts differently to it.
"
You think doing this is easy? Well then, come up here. No, go on, you seem to be sure you can do it better!
"
Deciding all that has happened, is happening, and ever will happen, is a laborious and unpleasant task. For the first time in humanity's history, one man's fate will be decided by others; well before his time. Follow the tale of the Hunter and his companions in Texas, 2301, and give the unresting diety of Fate some well earned time off. I mean, how hard can determining one man's actions be? Couldn't hurt to find out...



Do you enjoy seeing me around the Strategic Nuclear Moose?-5
---
My name is Phase and I am a wandering scholar. I travel the wastes teaching lessons where they're needed.
Bio:
I am 101Phase, or Shinespark in other forums. I was born in China and lived there for the first 8 years of my life before moving to the UK. When I'm not studying Biochemistry, I make videos on Fallout such as Courier's Mind or write pieces of fiction on Fallout such as The Historian (noticing a pattern yet?). Unlike many Fallout fans, I was introduced to the series with Fallout 3, therefore it will always holds a special place in my heart. New Vegas opened my eyes in terms of just how expansive the Fallout universe actually is rather than simply good and evil (BOS and Enclave). I try whenever I can to read up on the Interplay era Fallout (or even play them every now and again) and I can safely say that the Fallout universe is one of my all time favourites. And the best of all, it's a video game! Anyone who still thinks games are not an art form, look no further.
"
They're all casinos, right; you walk in filthy rich and you come out dirt poor, what's the fucking difference?
"
As a nomad traveling the lands, Phase has made it his mission to document all that he sees for all of those interested in learning from the past. So walk on up and watch the time fly on by as you learn the secrets of the wastes you call home.
Do you enjoy seeing me around the Strategic Nuclear Moose?-7
---
Bio:
I'm Energy X (true name Jakša). I am played almost all Fallout games (except the FOBOS) so you can say I know a lot about the series. I am referencing this wiki's people and actions in a story called Nukapedian Road.
"

If you should happen to change your mind, you know where to find me. I've put down roots here. Ha ha ha! Just a little plant humor for you.

"

— Seymour, Fallout 2


What do you expect of a plant? To breathe fire? Well, the only thing I made is my story about a human who travels for adventure, yet he almost dies - several times a week. You can hear [[User blog:Energy X/The Nukapedian Road|the tale]] sometimes and hope you see yourself!
Energy X
Do you enjoy seeing me around the Strategic Nuclear Moose?-1
---
Harry was mutant in charge of Watershed in ghoul place. Ghouls all boring, no talk to Harry. And brother Barry just big numbskull. When friends Lou and our Master went away, Harry all alone. No more guarding stupid watershed. So Harry explore Wasteland, and he find nice man named Leon. He let Harry stay at... uhhh... "Strategic New Clear Moose". Not sure what moose is, but Harry tells all the squishy humans about his travels. Maybe if Harry teach them better, they be smart like him! They always said Harry was special. Ask question to Harry, and he give you all the answers.
Bio:
The name is Yes-Man, but most people just call me Yessie. Resident poll-guy of Nukapedia, ex-administrator, and one of the only Australians left on this site. It's a shame; even the co-creator of Ask Harry left Australia in favour of the United Kingdom. My first Fallout title was Fallout 3 back in 2008. I enjoyed it, and it was all fairly new to me because I had no idea that Fallout even existed before I played the game. Clearly I was hooked and went on to play New Vegas, though I've never actually found a copy of the original Fallout or Fallout 2 that runs on an Apple Mac laptop...
In terms of "Ask Harry", the idea was created by Agent c (a fan of the loveable Mutie) as a spin-off for my previous venture and ex-Moose resident "Ask Marcus", which has long since been handed over to another user when I lost interest in it. Harry is going to be a lot less serious and a lot more ridiculous, to compliment the humorous character of Harry from Fallout and also because... well, why would people want to stop by and get a life lesson when they can stop by and get a laugh? Life is too short to be boring.
If you got a question, Harry has an answer. Granted it's most likely an incorrect one, but it's an answer nonetheless. Just leave your message for the big guy, and he'll try his hardest to muster up the brainpower to answer.



"
A word to the wise ain't necessary - it's the stupid ones that need the advice.
"
— Bill Cosby
Do you enjoy seeing me around the Strategic Nuclear Moose?-8
---
Bounties
Looking for a little entertainment? Then check out the bounty board!
---
The Think Tank
Are you the yella-bellied boot licking egg-head type of fellow that has his fancy tickled by a good debate? Look no further!
Poll #3 - If you were to be mutated, which would you prefer to be? Winner: Non-feral Ghoul with 40 votes.
Poll #4 - Which Fallout creature did you prefer to eat? Winner: Mirelurk with 42 votes.
Poll #5 - Which set of power armor did you prefer? Winner: Standard t-51b power armor with 71 votes.
Poll #6 - Should the BoS appear in the next Fallout game? Winner: Yes:180|No:33
---
Poll #7 -

Which of these were your favorite and "different" Fallout headware?

 

Poll #8 -

Which method of killing Sticky pleases you the most?

 
The SNM Gauntlet
Has your entire life revolved around showing everyone that you are #1? Then show us your skills and crush all those who oppose you!

Lets Visit Nuke-a-pee-de-a
Fallout's Encyclopedia
So just sit back and hit chat
Someone stole our welcome mat
We're Nuke-a-pee-de-a

Come join the Mods and Admins
And our captive Bureaucrats
Just for fun we run around the wasteland with a gun
They lock us up in Junktown, when a stealing we are caught
But we break loose...
And then vamoose...
A highwayman we've got!

We're Nuke-a-pee-de-a
Clyde is T, and ponies rule(?)
Although the trolls may vandal heaps
Our Jspoel he never sleeps
We're Nuke-a-Pee-de-a

Scar and Gothic Neko
Fight to win the Universe
Carman is so laggy
(Nicky wacked him where it hurts)
RamboRob is leaving
But soon he will be back
Leon's here
The anon's fear
the ban length for their curse

We're Nuke-a-pee-de-a
Wikia banned our founding man
We're are cynics to the max
but Vegas stopped us in tracks
We're Nuke-a-pee-de
Totally Unseemly
(don't get feely)


Nuke-A-Pee-De-A


*Looking for a challenge? Then head on down to the Patron's Lounge! Whether you're interesting in just showing off your skills, or even if you're just looking at the mad loot we have as prizes, there's always fun to be had here!
---
The Karaoke Corner
Pressures of the wasteland getting to you? Just lost your wife due to derelict medical machinery? (Too soon?) Hop on over to the the Karaoke corner then, grab a mic, put on a tune, and sing us the blues!
---
Spend the night
Lost track of the time and now there's cazadores prowling outside? Pull out your sleeping bag and enjoy the entertainment!
First interview - Our first interview is from a man of noble Brazilian descent! Please welcome our very own Crimson Frankie, who rose up through the ranks and is quickly becoming a respected member of our wonderful community here at Nukapedia!
Second interview - Are you passionate when considering the Fallout universe? Does the mere mention of a Vault or a deathclaw send shivers down your spine, and a spring in your britches? Then take a read of our interview for our very own professional bastard!
Featured Article Page #5 Interested in all of those hidden gems that make the Fallout universe so damn unique? Well you're in the right place! This edition's featured article page is over the mysterious magazine named the "Cat's Paw". Whether you hold on to them for more discreet reasons, or if you're gathering them for the oh so lovely Miss Kitty, you're always in for a treat when you find these little treasures!

Still not stimulating enough for you? Why not try the Saturday polls from our favorite piece of Australian hardware?
---
Watch some television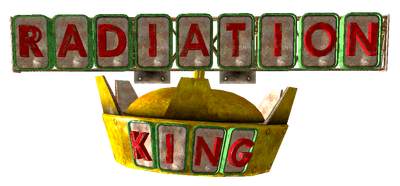 13:20

Skyrim 2012 Phoenix Comicon Cut

03:03

Skyrim Hoarders
---
Packing it up
Thank you for visiting the Strategic Nuclear Moose and we will be looking forward to seeing you again! Make sure to leave us some feedback in the navbar below before you leave as there will be a new one with every edition!
Which is your favorite aspect of SNM?
Note: Feel free to list any additional ideas you might have in the comment section below.
*Click me to view old SNM content!