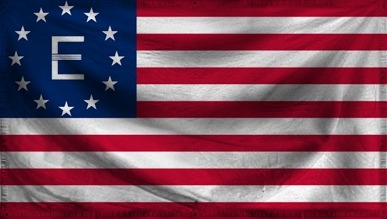 It was a historic moment when Thomas Jefferson, along with other members of the Continental Congress, drafted the Declaration of Independence. The Continental Congress declared the people of America independent from the British colonies. It was the moment of truth all Americans had waited for. If the effort of severing ties from the British succeeded, the leaders of the movement would be hailed as true American heroes. However, if the effort failed, the leaders would be guilty of treason and face death.
It was the clever wording of the Declaration of Independence, followed by some smart strategies employed by the leaders that sparked the Independence movement. What followed was a relentless power struggle to gain absolute independence from the British monarchy.
July 4, 1776 was the historic day when the Continental Congress approved the Declaration of Independence. Every year, Americans rejoice and celebrate Independence Day, or the 4th of July, with great fanfare. Amidst colorful parades, flag hoisting ceremonies, and barbecue parties, Americans remember the suffering their forefathers endured to win them precious freedom.
On 4th of July, celebrate this popular American holiday with friends and family. Relive the sepia-toned days when your grandparents and great grandparents lived through difficult times. Enjoy your privileges and exercise your right to freedom responsibly.
"The American Revolution was a beginning, not a consummation." -Woodrow Wilson
This is your President, Eden2012, signing off and wishing you a happy Independence Day.