Hello, everybody! Following this little text is a video with my words of gratitude for the support and the votes of everyone who helped me win the Apprentice. Thank you all, guys! I truly wouldn't have got here if it weren't for you. All this has been very special and enriching, all this creative process into which I had to delve to help me become a better writer and a better Fallout fan. And this is a special moment for me; to be a part of this, to have grown with this, is very honourable.
That said, let's get to the video already.
And this is Agent's present. You deserve it and more, mate!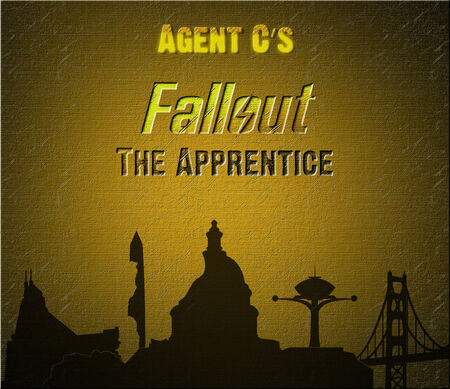 By the way, I've got a BMP and a PNG version of the same picture, so let me know if you want a better quality one. ;-)
That is it, everyone. Again, a big thanks to everyone who contributed to this victory, and don't forget the talent of ALL our contestants this year. They've all been amazing!