Logo Submissions
Here are the submissions I would like to enter for the consideration as our new logo to be used on our wiki. After working through several design ideas, I feel these 3 keep to the feel of our site and it's uniqueness also. I chose to stick to a whitewash background because here its the words as well as the game that's important, so I wanted the words to be seen just as well as the rest of the design.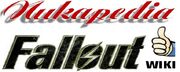 Examples
I also have taken the time to make examples for each as it would be displayed on the webpage, it seems to keep the feel of our original logo we now use but just gives it an added feel and isn't to distracting or hard on the eyes. With the colors seeming to sit well with one another, something that I could type for hours with and not have a problem. On a personal note as a Canadian we are constantly shown images of this shade of red and white(our flag)on a green background of forests. So the combination of colors seemed almost natural when I was looking at it. People are meant to feel welcome by these themes and colors so I hoped they would convey the same feeling with these logo designs if placed on our wiki.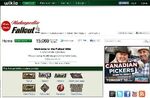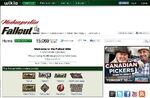 one

two

three
ex.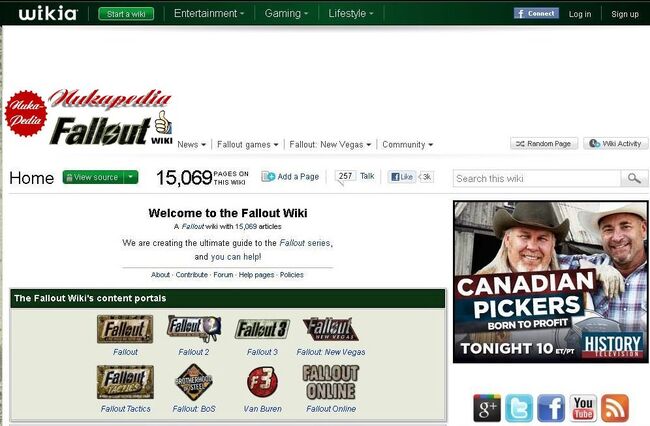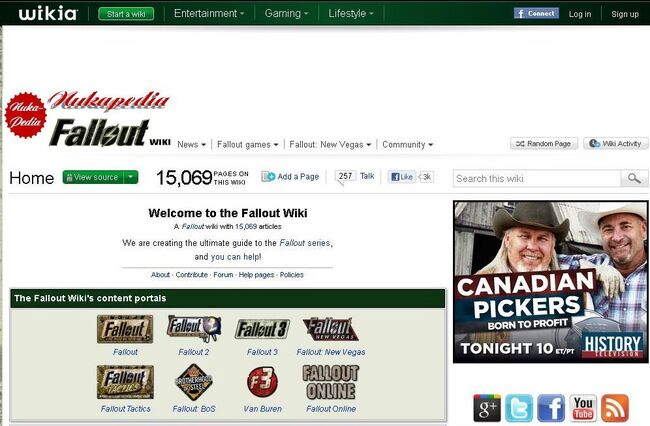 I hope you like the designs I have presented. Any input would be appreciated, thanks.
Just for Fun
I wanted to imagine what my logo would look like on a billboard if it were say a sponsored thing by Nuka Cola in the Fallout version of things. I could totally see it being in the actual Fallout world.