With Fallout 4 looming ever and ever closer with less than a month left, I thought now would be a good opportunity to reflect back on the series. Even if it's just me saying what I liked and what I didn't like so much, it'd still be nice and I will be giving quick overviews of each game so even if you haven't played it, you still get the gist of what went on in the story. Every Sunday I'm gonna do a part, there will be three in total. Hope you enjoy! If anything is TLDR, then just skip to the bottom part of the page where you can give your own ratings to this edition's games!
Fallout 1997
Fallout Overview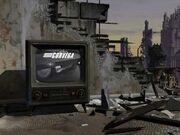 The story of the series begins all the way back in 2161 with Fallout. Taking place in the West Coast of the US, you play a vault dweller who is forced to leave your Vault 13, due to the water chip in your vault breaking unexpectedly. You have to find a replacement for your vault or everybody will die of thirst. You travel to a number of interesting locations during your search for the chip. One of the towns you visit which arguably had a much larger role to play in the series is Shady Sands. After saving the town from Radscorpions (and later on, the town leader's daughter: Tandi), Tandi and her father establish the very beginnings of the NCR (and of New Vegas NCR canned greeting memes).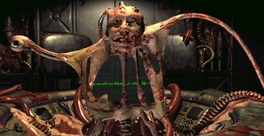 Anyways, you eventually find the chip in the ghoul town of Necropolis where some Super Mutants are also patrolling the area. Upon returning the chip to the Vault and solving the water crisis, it becomes clear that the Super Mutants and their apparent army are the real threat to your Vault so you go and deal with them. Getting some help from the Brotherhood of Steel at Lost Hills to get powerful techology, you kick the Mutants' ass at their Military Base by blowing it up where they were using some green goo called VATS to create more mutants from humans.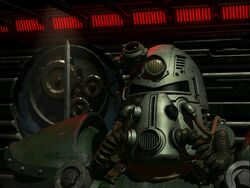 After this, you have to travel to the Los Angeles Boneyeard in the south and kill the leader of the Mutants, called The Master, at his Cathedral. Accomplishing that, you return home to your Vault in victory. The Overseer calls you a hero but still ends up kicking you out, citing his fears that your outside knowledge means other dwellers may leave. What a dick.
Review

Obviously... some things may have been missed. There's only so much I can convey in something that took me 15 minutes to write. But hey, if you didn't already, you know the basic story of the first game. I first got into the series with Fallout 3 and then New Vegas. So when I decided to give the first game a play, it was a big suprise of how different the gameplay was. Fallout and Fallout 2 have an isometric view and turn-based combat. So, there was admittedly some frustration with how combat can be a bit luck based sometimes with rolls. I managed to get used to it though and ended up starting to really enjoy it.
The tone of the game is very dark and serious, a big contrast I think to the somewhat lighter nature of the future games. There isn't much civilisation or many towns so to speak of, it's still a point when the Fallout world is violent and dangerous. This desperation was communicated brilliantly I thought, many situations propose danger. While there aren't too many characters to speak to (ones with voiced lines I mean), what you do get are great voice actors with real feeling in their voices. Another point is that for me, Fallout did seem rather black and white with there mostly being a good or evil choice, I mean there's only two endings of either defeating the Master or being an ass and joining him. This isn't necessarily bad, because I saw this game as a classic story of a hero rising up to save the day, with that nice bittersweet ending. Besides, it's the first game of the series, there's bound to be issues to iron out. Fallout isn't really required to play to enjoy Fallout 3 or New Vegas (it's a must for Fallout 2 in my opinion though). If you're like me though and want a deeper understanding of the Fallout world, lore and overarching story, it's definitely worth a play. You'll find out the origins of Super Mutants, the Brotherhood of Steel and the NCR. It's a short game, but it's sweet.
Personal rating: 9/10
Fallout 2 1998
Fallout 2 Overview
Fallout 2 takes place in 2241, picking up where the first game left off. You start in the village of Arroyo, founded by the hero vault dweller of the first game after they were evicted from their vault. They've since died now, but you play as their grandchild: The Chosen One. Your village is experiencing famine, disease and overall unpleasantness. It's your job to find the Garden of Eden Creation Kit (GECK) to save your village. What's interesting to note is how complex this game was in terms of story.
Many of the towns quests are interconnected, how you solve one town's problems could have positive effects or negative repurcussions for a different town. It really made you think about your choices or if you're doing the right thing. It's also clear that a lot of time and effort went into making some of the towns, you really get a big feel for towns like New Reno, Vault City or San Francisco. It's almost like you're really in those places, that's how vivid the designs were for me. You eventually manage to track down the GECK in Vault 13 after a visit to the NCR (who are pretty much a nation by this point, with all their own slew of problems you can help President Tandi with).
Bringing the GECK back to your village, you discover the place has been attacked by remnants of the pre-War American government called The Enclave who were looking for Vault descendants who have been affected by radiation. Later in the game you find out their sinister plans of attempting to release a virus to kill any living thing afflicted with radiation. Your next goal at this point is to stop the Enclave, lead by 'President' Richardson at their base located on an Oil Rig out at sea. You get here by using a huge boat at San Francisco. Anyways, you rescue your village from the Oil Rig and blow the place up after escaping. You spend the rest of your days happily as village elder, having achieved your goals.
Weirdly enough, despite being a much longer game, it was quicker to write the summary.
Review
While Fallout 2 should be my favourite out of the original games because of its improvements to gameplay, bigger variety of weapons, addition of the Reputation system, more characters, more towns and just more gameplay time, I still liked the first game more. I think it must be to do with me preferring the darker and bleaker tone of the first game and its shorter and punchier story. Fallout 2 had the better towns, a weapon modding system and even a car you can drive. I suppose I guess the story just felt a bit flatter. It could have also have been that the story felt somewhat unfocused compared to a lot of the other issues and stories going on in the other towns like the slavers, NCR or xenophobic Vault City. I guess when the Enclave are introduced right at the end (but with a very quick introduction to Frank after a month), I didn't have as much interest by that point.
Much like the first game, Fallout 2 isn't required to enjoy the newer games but it's nice to get to know more about the lore and story. The Fallout series seems to be like an epic poem of sorts, each game sharing some sort of connection to each other with rhymes but not being needed to enjoy each experience. It'll be great when we can finally add Fallout 4 to this poem as well.
Personal rating: 8/10
Your turn!
Post your own thoughts if you can for these two games if you can (and for Fallout 3 and New Vegas when my next editions come around) and vote on what you gave these games, would you kindly?
What would you rate Fallout?
What would you rate Fallout 2?

Thanks for stopping by, and lets stay patient and ready for Fallout 4!
Brandon Fox (talk) 19:55, October 18, 2015 (UTC)