Comments

15
Winners of The Vault's Neuroshima Hex! giveaway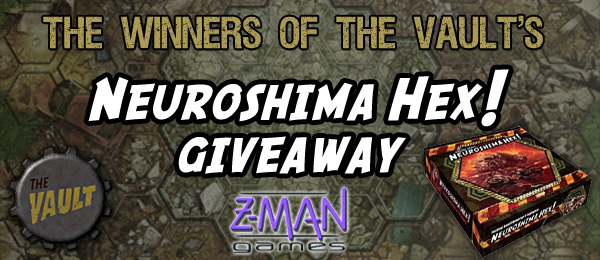 Here are the lucky winners of our latest giveaway. The prizes are copies of the post-apocalyptic board game Neuroshima Hex! for you, courtesy of Z-Man Games:
We'll contact you with details via e-mail. Even if you haven't won, I fully recommend the game to all Fallout fans. Aside from the traditional board game version, an iPhone version has also recently been released.
Ad blocker interference detected!
Wikia is a free-to-use site that makes money from advertising. We have a modified experience for viewers using ad blockers

Wikia is not accessible if you've made further modifications. Remove the custom ad blocker rule(s) and the page will load as expected.