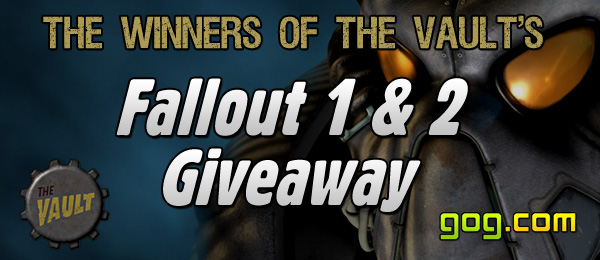 After a week and as many as 583 comments on the contest blog post, our Fallout and Fallout 2 giveaway, sponsored by Good Old Games has come to an end. Here's the list of the lucky winners:
If you're one of the winners, please register a Good Old Games account if you don't have one already, and post your GOG account name on my talk page so that you can receive the prize.
Of course, if you did not win, you can buy digital copies of Fallout, Fallout 2 and Fallout Tactics at GOG.com for just $5.99 each! GOG also offers many other classic cRPGs, such as Baldur's Gate, Planescape: Torment, Arcanum and Icewind Dale (several of which were co-created by developers of Fallout games), as well as Fallout Tactics, all DRM-free.