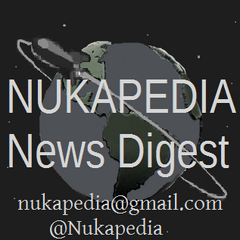 Here's another summary of what's going on at The Vault and Wikia.
The Vault news
Sister wiki requests
Two wikis have requested official The Vault sister wiki status. You can find the requests and vote on them in our forum:
Moderators
It has been proposed that a "moderator" group be formalized as a Vault user rank below that of administrator, which would possess both "rollback" and "chat moderator" rights, both of which at the moment do not have formalized request criteria.
Chat
After a trial period and a vote, we have decided to permanently enable the Chat feature. Join the conversation there!
Several permanent chat moderators have also been elected:
Congratulations and good luck!
Impressive stats
In the days after the release of Old World Blues, The Vault's viewership went up to 3.5 million daily page views on Wednesday, July 20. It might not be that much compared to our record (up to 8.8 daily page views on the weekend after Fallout: New Vegas release), but it's still the highest we've ever gotten for an add-on premiere. Thanks to everyone who helped it happen through their contributions to Old World Blues articles!
Wikia news
Check out the new user profiles that will be live across Wikia soon. What do you think?
Wikia has introduced an "admin dashboard" that is meant to improve access to various special tools for wiki admins.