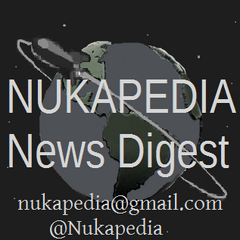 As we're waiting for Honest Hearts, here's another portion of news about the wiki and Wikia in general.
The Vault news
Administrator rights requests
Two of our users have applied for administrator rights - Nemerian and Bobbyb373. You can vote on their nominations in our forum.
Guidelines reminder
All Vault users, remember to follow The Vault's policies and guidelines when contributing the wiki or just commenting on it. If you're not sure of what behavior is appropriate on the wiki, be sure to read our user conduct guideline.
Fallout 1 and 2 characters project
We have created a special achievement track especially for users who contribute to our Fallout_1_and_2_characters_project. The project has been around for quite a while, but many articles are still not up its standards. Remember to use the interactions table template, which was introduced fairly recently, and which is still missing from otherwise good quality articles.
Also remember that edits that do not contribute anything meaningful to articles, and are done purely for "achievement boosting" will result in blocks.
RSS feed
The Vault now has a working

RSS feed for news, which will allow you to follow all Fallout-related news more closely. You can also follow us on

Twitter and

Facebook.
Weekly poll
Check out the weekly polls at Crazy sam's blog!
Sister wiki news
Fallout Answers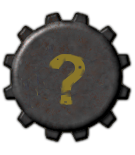 DaNASCAT
let us know of a new sidebar unit Wikia is experimenting with. The answers wikis, including our very own Fallout Answers Wiki have just been redesigned them to have a similar look to other wikis, and to make it easier to match the theme to a similar regular wiki. To help point people to these, Wikia has introduced a box on the right hand rail of the wiki, similar to the Recent Activity box. This box is a bit like the the Answers widget introduced last year, but is simpler and just shows a list of questions recently asked or answered on the corresponding answers site, much like one would expect to see on "Wiki Activity" if one were actually on the answers site. For this test, the box would only show to logged-out users.
Do you like it? Would you like it to be visible to logged-in users as well, or not? Please give your feedback in our forum.
Speaking of Fallout Answers, its administrator Big_McLargeHuge has been promoted to bureaucrat, and Kastera1000 is now an administrator as well. Everyone is welcome to help them answer all kinds of Fallout-related questions on the wiki.
Other language versions
Don't forget that aside from this English version, The Vault also has a plethora of editions in other languages. Some of them very active, others rather stagnant and waiting for someone to adopt them. Check them out here:

Български ·
Deutsch ·
Español ·
Suomi ·

Français ·
Magyar ·

Italiano ·

日本語 ·

ქართული ·

한국어 ·

Lietuvių ·

Nederlands ·

‪Norsk (bokmål)‬ ·
Polski ·

Português ·

Русский ·
Svenska ·

Türkçe ·

中文
If you'd like to adopt one of these wikis, or to create a new one and don't know how to start, don't hesitate to contact me about it!
Wikia news
Give your wiki a makeover!
Do you run another wiki, and want its homepage to look awesome, but aren't sure how to make it shine? Wikia's JoePlay
, who's also been of immense help to The Vault over the years, is now your go-to person for approving and fulfilling community requests in his new role as Content Manager.
If you've never made a request for customizing your wiki's theme, logo, or home page, this blog at Community Central should help answer a few questions. For those of you who have made requests before, Wikia has changed the requirements, so here's your chance to brush up on the updated process!
Elder Scrolls Wiki merge
While not directly Fallout-related, I know that quite a few of you are also fans of The Elder Scrolls series. Two of Wikia's wikis about the series have recently merged - the former Skyrim Wiki and the Elder Scrolls Wiki. The result is a wiki currently focusing on The Elder Scrolls V: Skyrim coverage, but covering the series as a whole as well.