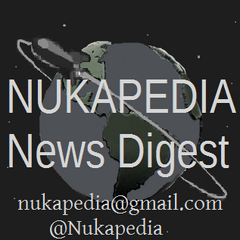 Here's another summary of what's going on at The Vault and Wikia in general, including info on brand new iPhone and Android apps you can use to browse The Vault and other gaming wikis.
The Vault news
New administrators
Since the last digest, two new administrators have joined our team - please welcome Jspoelstra and GhostAvatar!
Votes - achievements and new user pages
Some time ago, Wikia introduced an Achievement extension, which can be seen in action e.g. Red Dead Wiki or SWTOR Wiki, as well as any newly created wiki nowadays.
The goal of achievements is to help encourage people to make more edits and contribute to the wiki. They also help brand new people get a feel for what they can do on the wiki by showing them various challenges. Awards are only available for logged-in users, so they'll help encourage people to log in when they're making edits. You can see an achievement leaderboard here. Badges that you've earned and a list of the challenges that are available for you will also show up on your user page. Admins are able to customize the names and pictures used in the achievement awards so that they fit a given community.
Wikia has also introduced a new user page feature, which showcases a user's recent activity, as well as their activity on other Wikia wikis. You can see it e.g. at Sanctum Wiki.
You can vote for or against these two new features in this forum thread.
Armor and clothing images
Please join the discussion on what the default format for Fallout 3 and Fallout: New Vegas armor and clothing images should be in our articles.
Wikia news
Wikia Game Guides iPhone/Android app
In addition to a newly revamped mobile skin, which makes viewing wikis on your phone much cleaner and more enjoyable, we are taking it one step further and introducing customized mobile apps for gamers and music lovers.
The app for gamers is called Wikia Game Guides. It provides instant access to all of the vital information stored within the most popular and biggest wikis on the Wikia Gaming Network. With top level navigation for categories such as Levels, Weapons, and Characters, you can quickly and easily find exactly what you're looking for.
Currently the Game Guides app includes content from more than 30 gaming wikis, including RuneScape, WoWWiki, Battlefield, FFXIclopedia, Fallout, Call of Duty, Mass Effect, and Dragon Age.
Ready to try them out? Visit the Android marketplace or iTunes App store for your FREE download:
Give them a go and let us know what you like -- and what more you'd like to see in Wikia Mobile. If you have questions, check our Mobile Help page.