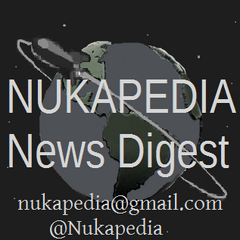 There hasn't been any actual Fallout related news in the last week or so. But here's another summary of what's going on at The Vault and Wikia in general, including news on recent updates and useful tools.
Notable bugs policy
Gothemasticator has drafted a new, detailed Notable bugs policy. After overwhelming support in a poll, it has been adapted as our new official policy.
Enhanced toolbar
Porter21 has created a script that adds easily accessible links to advanced wiki tools to the bottom toolbar in the new Wikia skin. If you are an advanced user, you might find it helpful. You can see a screenshot of it here.
If you are interested, add the following to Special:MyPage/wikia.js:
importScriptPage('OasisToolbarButtons/code.js', 'dev');
If you run into bugs when using it, please report them in our forum. The script also supports multiple languages - if you would like to help out with translating, please check the "OasisToolbarButtons" page on dev.wikia or contact Porter21.
Site updates
Here are some of the latest updates to the site made by Porter21:
Related pages and category galleries
Wikia has launched two new features. Related pages appear at the bottom of article pages and offer readers three suggestions for what to read next. Each suggestion is selected from the current article's categories. If an article is tagged in multiple categories, Related pages finds other articles with the same categories in common. Category galleries appear on the category page and pull photos from the eight most popular pages in the category.