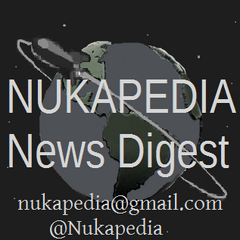 Milestone
We have reached another milestone in terms of the number of articles in our wiki. The fact that we now have 7000 articles is not only interesting because it's a round number, but because our article count doubled within a year - in October 2008, shortly before the release of Fallout 3, it was only ca. 3500 articles.
Policy changes
The Vault's policy and guidelines project has finally been finished, after two months of lengthy discussions and work, mostly by Porter21. Its goal was to create a comprehensive framework which codifies the substantial amount of unwritten rules at this wiki. This was done to reduce workload for the administrators and to help new and old editors with contributing to our wiki. The starting page for our new policies and guidelines is The Vault:Policies and guidelines.
This is the list of all the new policy pages:
While we have managed to agree on the policies, it doesn't mean that they are set in stone - if you have proposals that you think would improve this wiki, feel free to suggest them!
Also, while the guidelines have been defined, there's still a lot of work ahead of us in terms of making the existing content of this wiki compliant with them, and thus more standardized. We already have several projects focusing on that, and you are welcome to join any of them or start a new one.
What is the weekly digest?
The weekly digest is a weekly summary of The Vault's internal news with the purpose to help editors keep up with what's going on at the wiki. It is the place to mention all the small things and improvements which do not justify an own news item and will be posted weekly on the main page. If you think that something should be added to the next digest, please list it here.