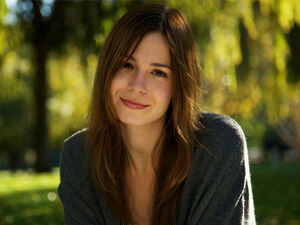 Veronica Belmont, known as the co-host of Tekzilla alongside Patrick Norton, as well as PSN's Qore,has announced on her blog that she has voiced three characters in the upcoming Fallout: New Vegas (not all of them human). As previously announced, there will be many more details about the add-on (and about all three of her characters) in this month's Qore (hopefully to be released next week), which was initially slated for May 3, but was delayed due to the PSN outage.
As a reminder, we already know of three other voice actors that are to appear in the upcoming add-ons (at least to the extent to which IMDb should be trusted). Rick Pasqualone will portray Daniel, a Mormon missionary from New Canaan in Honest Hearts. In the same add-on, Michelle Bonilla will voice a member or members of the White Legs tribe. And there's also Toby Turner, listed there as the "Second Narrator".
We still don't know who is playing the infamous Burned Man and the mysterious Ulysses. Any suggestions?
"
Love all the speculation over who's doing the VO for Joshua Graham in Honest Hearts. We'll confirm when the trailer is released. He's great.
"