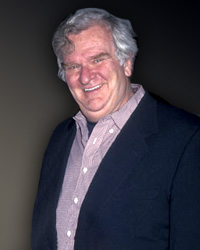 American actor Kenneth Mars, who voiced the Vault 13 Overseer in the original Fallout, died from pancreatic cancer on February 12, 2011 at the age of 75.
Mars was best known for his roles in several Mel Brooks films, including the insane Nazi playwright Franz Liebkind in 1968's The Producers, and Police Inspector Hans Wilhelm Fredrich Kemp in 1974's Young Frankenstein. Aside from Fallout, his voice work is most remembered for his role of Ariel's father King Triton in Disney's animated feature The Little Mermaid.
He is the second Fallout voice actor to have died, after Tony Jay (Lieutenant) passed away in 2006.