Comments

22
Remastered Fallout 1 and 2 soundtrack available again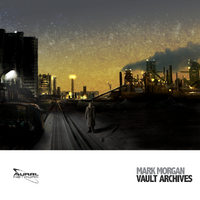 In May 2010, Vault Archives, a compilation of all the scores composed by Mark Morgan for Fallout and Fallout 2 (which can also be heard in Fallout: New Vegas) was released as a free download, remastered in high quality. The download was taken down due to legal issues, with a note that it will be coming back soon. However, it is now available again at Aural Network, now with a "© copyrights Bethesda Softworks LLC" notice.
Currently, only an MP3 version is available. A lossless FLAC version will be released at a later date.
Ad blocker interference detected!
Wikia is a free-to-use site that makes money from advertising. We have a modified experience for viewers using ad blockers

Wikia is not accessible if you've made further modifications. Remove the custom ad blocker rule(s) and the page will load as expected.