Comments

94
Point Lookout and Mothership Zeta in PSN Store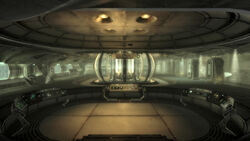 Point Lookout and Mothership Zeta, the final Fallout 3 add-ons (previously released on Xbox Live and Games for Windows Live), are now available from the PSN Store for PlayStation 3 in North America - more should be coming soon. Each add-on costs $9.99/£7.99/€7.99. The Game of the Year edition, which will include all add-ons, will be released on October 13, 2009.
Ad blocker interference detected!
Wikia is a free-to-use site that makes money from advertising. We have a modified experience for viewers using ad blockers

Wikia is not accessible if you've made further modifications. Remove the custom ad blocker rule(s) and the page will load as expected.