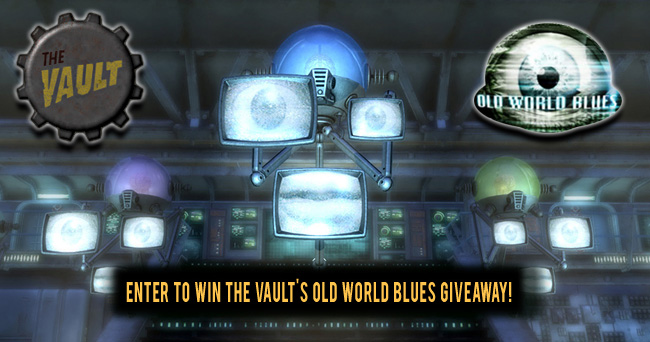 Imagine you are a mad scientist at Big Empty. Leave a comment under this blog post with your idea of a crazy experiment done in the name of Science! and win a copy of the upcoming Fallout: New Vegas add-on, Old World Blues. Please also specify your gaming platform of choice (PC, PlayStation 3 or Xbox 360). Of course you need to have an account and log in (this means no anon entries).
The contest will close on July 18. Five (5) winners will be randomly selected on July 19.
The giveaway is open to US and UK residents who are 18 years old or older OR have a parent or guardian's permission to win. See the official rules for full details.