Comments

948
Old World Blues available for all platforms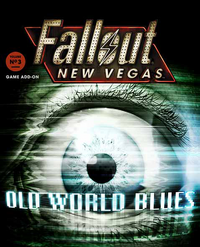 The Fallout: New Vegas add-on Old World Blues is now available for purchase on all platforms: Xbox 360, PlayStation 3 and PC (Steam) in North America. However' according to Jason Bergman's Twitter, players in other parts of the world will need to wait until tomorrow. Good news is, this time even owners of the 1C/Cenega edition will get it without much of a delay.
Are you ready to venture in to the Big Empty and face the crazy experiments of mad pre-War scientists?
Here's also the list of winners of our Old World Blues giveaway, who should receive their prizes soon:
Congratulations!
Update: Looks like despite Bergman's first tweet, Old World Blues is not on PSN yet. We'll let you know when it is.
Ad blocker interference detected!
Wikia is a free-to-use site that makes money from advertising. We have a modified experience for viewers using ad blockers

Wikia is not accessible if you've made further modifications. Remove the custom ad blocker rule(s) and the page will load as expected.