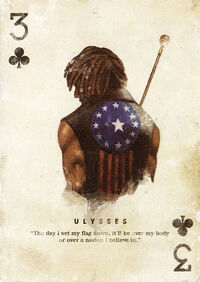 Given that Old World Blues had quite a delay, there have been fears that Lonesome Road, the final Fallout: New Vegas add-on, would be delayed even further. However, Bethesda's Jason Bergman has confirmed that the DLC will be released this month:
"
Good lord, you guys are paranoid.

It will be out in August. We delayed OWB because of the patch. We don't have that worry with LR.

Actual date will be announced soon (don't ask me when, I don't make those decisions).
"
Still nothing definitive, but we at least know that we won't have to wait until September to finally meet the mysterious Ulysses.