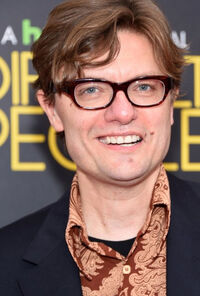 James Urbaniak, a voice actor best known for the role of Dr. Thaddeus S. "Rusty" Venture on The Venture Bros., has confirmed on Twitter that he's one of the actors lending their voices to characters in Old World Blues, the upcoming Fallout: New Vegas add-on.
Other actors that are to appear in Old World Blues include Veronica Belmont and Roger Cross. I wonder who else is going to appear there...
Ad blocker interference detected!
Wikia is a free-to-use site that makes money from advertising. We have a modified experience for viewers using ad blockers

Wikia is not accessible if you've made further modifications. Remove the custom ad blocker rule(s) and the page will load as expected.