Both Interplay's Eric Caen and Bethesda's Pete Hines have commented on the ongoing lawsuit between the two companies.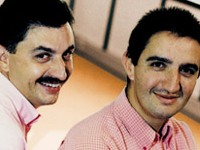 Caen states in his conversation with Eurogamer:
"
"We sold the Fallout IP to Bethesda in exchange for a certain amount of cash and the right to do the Fallout MMO," he said. "If they refuse to let us do the game, then the sale of the IP is terminated, and they will be allowed to do only one more Fallout, 5.

"But in that case, the IP will come back to us, and of course, we will complete our work and release Fallout MMO."

Caen's Fallout 5 refers to the next Fallout game from Bethesda, with last year's Fallout: New Vegas considered the fourth game in the hugely successful series.

"The original licensing deal was for three games and their DLC," Caen continued. "So they already did Fallout 3, then Fallout: New Vegas, and they can only do one more Fallout, 5, if the sale of the IP is cancelled by the court.

"We will love if we have to do Fallout 6 and sequels. But we will see what happens in court. It can be this year or later... We have the back-up of our shareholders to fund this fight."
"
He continues:
"
"Since early 2009, we have a virtual Fallout world that exists and grows every day. We don't want to release too many elements because of the litigation. We don't know yet when we will reveal more. Sorry! "Our team, led by Chris Taylor and Mark O'Green [two of the creators of the original Fallout], loves Fallout and what we are putting together. We all hope we will be able to show you soon more of our work, and that you will like it."
"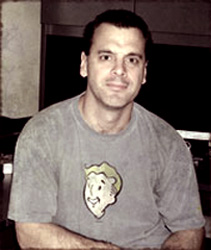 Meanwhile, VG247 talks to Hines:
"
"We own the rights to the MMO," he said when asked if Caen's comments were true.

He continued: "We own the rights to everything Fallout. The licence is ours. Fallout belongs to us. That's what I'll clarify.

"Beyond that, I'm not commenting on anybody else's comments. It's a legal matter. A specific MMO or project or any of that stuff, the lawyers are all going to sort it out."
"