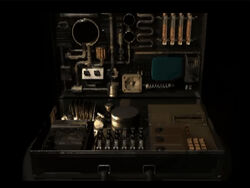 The G.E.C.K. editor has been crashing after you've installed Fallout: New Vegas patch 1.4.0.525? Fear not, Bethesda Softworks has released an updated version, which can be downloaded from the official site. Now go back to making awesome mods (has anyone put the cazaclaws in the game yet?)
As for the patch itself, it's available for the PC and PS3 internationally now, with the Xbox 360 version still waiting for release.
Ad blocker interference detected!
Wikia is a free-to-use site that makes money from advertising. We have a modified experience for viewers using ad blockers

Wikia is not accessible if you've made further modifications. Remove the custom ad blocker rule(s) and the page will load as expected.