Comments

17
Fallout 2 on Steam mixes French and English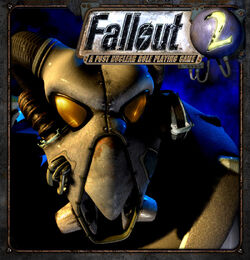 The version of Fallout 2 that has recently been made available from Steam turns out to be broken. Well, it is still playable, but only if you know both English and French, since all of the voices and interface are currently in French, while the text is in English. Additionally, regardless of where you are located, if you buy the game from Steam, all the children are missing, as in the UK edition of the game.
Anyway, if you want to buy a digital copy of Fallout 2 (and Fallout + Fallout Tactics, while we're at it), Good Old Games is a much better choice anyway, given that, unlike the Steam version, it comes fully in English, uncensored and with no DRM. And lower price, at that, especially given the ongoing buy one, get one free promo.
Update: Looks like the issue has been resolved. Still, Good Old Games is a much better option.
Ad blocker interference detected!
Wikia is a free-to-use site that makes money from advertising. We have a modified experience for viewers using ad blockers

Wikia is not accessible if you've made further modifications. Remove the custom ad blocker rule(s) and the page will load as expected.