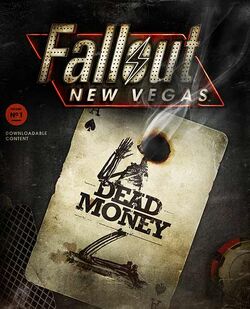 Users report that Fallout: New Vegas add-on Dead Money is now officially available on Steam, at least in some regions (United Kingdom, Germany, France and Australia confirmed so far). Let us know in the comments section whether it's available where you live already!
For now, it appears that the add-on is not available in Eastern Europe, not only to owners of the 1C/Cenega edition, but also to owners of the Bethesda edition that live in Russia, Poland and Czech Republic.
Ad blocker interference detected!
Wikia is a free-to-use site that makes money from advertising. We have a modified experience for viewers using ad blockers

Wikia is not accessible if you've made further modifications. Remove the custom ad blocker rule(s) and the page will load as expected.