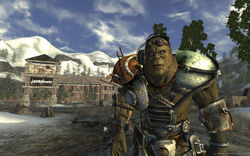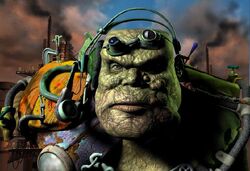 Following the announcement that Michael Dorn will return in Fallout: New Vegas as his Fallout 2 character, Marcus the friendly, intelligent super mutant, Bethesda Blog revealed a screenshot featuring Marcus in Jacobstown (likely named after his friend, Paladin Jacob). As you can see, he got a custom model that resembles his appearance in Fallout 2 (see the image below for comparison).
Ad blocker interference detected!
Wikia is a free-to-use site that makes money from advertising. We have a modified experience for viewers using ad blockers

Wikia is not accessible if you've made further modifications. Remove the custom ad blocker rule(s) and the page will load as expected.