Comments

120
Acclaimed Oblivion modder working on Fallout: New Vegas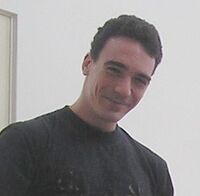 I have recently found out that Jorge "Oscuro" Salgado, the modder that some of you might know for his award-winning Oscuro's Oblivion Overhaul mod that completely rebalances The Elder Scrolls IV: Oblivion gameplay (especially the level scaling system), joined Obsidian Entertainment by the end of last year. His in-depth knowledge of Bethesda's engine and editor will likely be a good asset for overhauling the Fallout 3 gameplay in Fallout: New Vegas as well.
Ad blocker interference detected!
Wikia is a free-to-use site that makes money from advertising. We have a modified experience for viewers using ad blockers

Wikia is not accessible if you've made further modifications. Remove the custom ad blocker rule(s) and the page will load as expected.