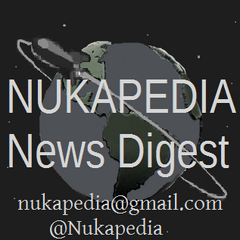 "
You start the game as the sole survivor of Team November, a Ranger squad dispatched to the icy Colorado wastes. This is a land of buried secrets, lost technology, fearsome lunatics, and deadly factions. No one here has ever heard of the Desert Rangers. Your reputation is yours to build from scratch, and your choices may save this land or doom it. With a renewed focus on macro-reactivity, you'll be picking between warring factions, deciding whether locations are destroyed or saved, and making other far reaching decisions that have a marked impact on the shape of your world.
"
— Wasteland 3 Campaign

Hot on the heels of their success in Wasteland 2 and Torment, the InXile boys have started a kickstarter campaign for Wasteland 3, and its already exceeded its campaign goal.

Rather than Kickstarter, this campaign is being run on Fig, so not only can you get backer rewards but those of you with even more cash to spare can invest in the future of the project, and maybe earn a little more cash.
Multiplayer, Vehicles, Dialogues and even 4K support are slated this time.