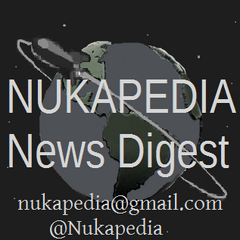 Welcome to the Nukapedia News Digest, The greatest fallout news this side of Vegas… East or West, you choose.
In your edition this week
Around the wiki
New This Week
"

Oh, what a dear little orphaned child that is. I know a place where she can have a safe home.

"

— Beth (The Pitt)
Did you notice our new social icons on the front page?

These are by Dawghouse Design Studio and are CC-BY-SA.
Want to be featured? Add an image for an article for your chance.
Caption Contest
Wondering who won the peoples vote each week? Follow us on Twitter (@Nukapedia) as we'll be tweeting the winner and the image.
Select your favourite from these submitted by commenters
Around the Forums

;Some big discussions this week on the future direction of the wiki
Trivia Night - 30 November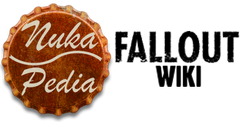 Forget the Nuclear Winter Wonderdland... Here at Nukapedia we're keeping the excitement white hot. On 30 November our chatroom will be hosting the First Nukapedia Trivia Night. The Good folks at Wikia are negociating some great prizes, and we'll have games running in both the Euro and North American time zones.
Dateline: Rockville, MD and Paris, France
Vive La France!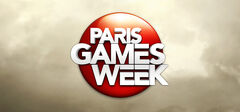 In Paris, or can you get there? Forget Euro-Vault-land (Or Disneyland Paris as I hear they still call it), and instead head on down to Paris Games Week from October 30 through November 3. In Hall 3, Aisle H, Booth 40 you'll find the the Bethesda Booth, where on one of dozens of gaming stations you'll be able to play The Elder Scrolls: Online

Just a tip, based on previous outings, you might want to get there early.
That Avellone Fellow
Another Job for MCA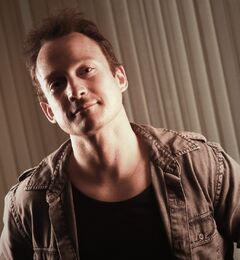 Celebrated Fallout Veteran Chris Avellone has a new job… He'll be collaborating with George Ziets of New Vegas and Neverwinter Nights 2 fame for a sourcebook for Accursed - A Pen and Paper RPG who's kickstarter has already surpassed $US20,000, there's still time to contribute too.
In a world of dark fantasy and perilous adventure, the forces of evil have triumphed. Those who remain uncorrupted by wickedness must rely upon monsters to fight against the darkness. Witches have ruled the land since the last battles of conquest, but their Grand Coven has been sundered, leaving behind remnants of a once-mighty army. The remnants of the horde include captured citizens of the conquered nations that fought as the Witches' shock troops.
These are the Accursed—the Witchmarks burned into their flesh and souls transformed these men and women into monstrous forms. Now, unable to return to their former lives, the Accursed wander the land, giving aid to those in need in an attempt to atone for past sins. Some have joined the Order of the Penitent, an organization devoted to ridding the world of the Witches and their evil influence. Others offer their skills as warriors, alchemists, and spies to the highest bidder. Yet others have succumbed to corruption, greed, or insanity.
Light has failed, darkness is ascendant—only those bearing the forms of monsters can stand against the tide of the Witches' evil. The Accursed are this world's only hope—they must learn to embrace their curse or to fight against it, and find some way to free themselves forever of their Witchmark.
This is the world of Accursed.
Odo House Cleans House
Rene's big sale

Star of Star Trek: Deep Space Nine, Benson, Max Steel, The Little Mermaid, and some game I'm sure you've never heard of, Rene Auberjonois is selling a bunch of memorabilia this weekend on Ebay. No Fallout related swag, but plenty of DS9 kit, including autographed photos, scripts, a Benson Vest, Little Mermaid programme and more. Join in the sale here
Wrap
OooooohWahhhhhhOoooooooooooh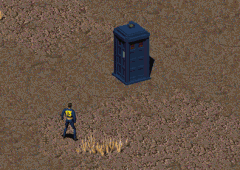 Big news in the Doctor Who world that may interest Fallout fans… Fans of the Classic Doctor Who series will probably already know that there are 106 "missing" episodes….

Or were 106 missing episodes until this week.

In a TV station in Africa a number of previously lost episodes have been found… Including all of the missing episodes of "Enemy of the world", starring Patrick Troughton as both the Doctor, and the bad guy.

So why do we care? Without spoiling much there is a part of the plot that involves a nuclear war shelter populated with people trying to ride out a nuclear war.

(And while you're there, check out the next story in the sequence that has also had a big discovery this week: The Web of Fear. Only one episode of it is missing, and has some fun in the London Underground system with Yetis).