WARNING: Internet Explorer has a tendency to screw up SNM. Click this link for possible solutions.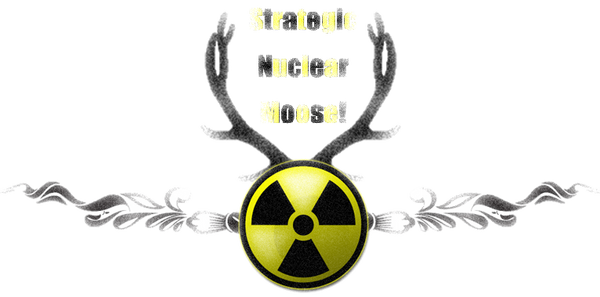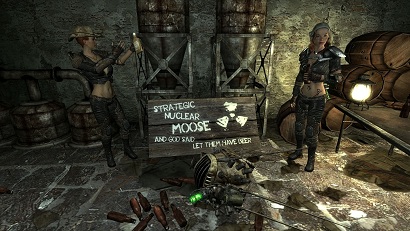 "
And God said: Let them have beer!
"
Welcome Fallout lovers to the one and only Strategic Nuclear Moose! The Nukapedian cantina that doesn't discriminate, whether you be ghoul, super mutant, or our deities, the brahmin overlords! So huddle around, grab a slightly radioactive beer, and tell of your wasteland tales!
---
Aces' Theatre
Looking for some fun, then you've come to the right place. Ace's Theatre has been renovated, and is waiting for you, whether you're just looking for the finest in Wasteland Entertainment, or you're an entertainer yourself, the Aces' is where you need to be. Its just right through those doors over there.
---
Meet the patrons
---
Marcus: The father of wasteland philosophy.
Bio:
I first played New Vegas when it came out, then I bought Fallout 3 and felt it just didn't fit in. I went back and played Fallout 2 and realised something was wrong with it fitting in the series but it wasn't a horrible game!
"
Ask Marcus
"
— Answer to all your problems
Ask Marcus constitutes a philosophical answer concerning all of life's unanswerable questions. Questions such as where do we come from? What are we? And where are we going? Questions without a proper answer can all be replied with two simple words - Ask Marcus.
Kiwi

Do you enjoy seeing me around the Strategic Nuclear Moose?
---
My name is Pilgrim and I am a nomad of the wastes.
Bio:
I'm Doc Incognito! But you can call me Doc, or if you prefer actual names, Bryce.

I'm one of Nukapedia's resident artists. If you're interested in my work, then check out my blog, where you can find my submissions for the January 2012 Logo Vote, some logos and graphics for the Strategical Nuclear Moose , the multimedia story Pilgrim Of The Wastes, and plenty more to come.

If you are a Nukapedian, and are in the market for art, feel free to drop me a line on my talk page, where we can discuss what it is you're looking for, and how I can help.
"
So yeah, we're basically waiting on someone to die...
"
Making a living off the wastes of New Aegre is a difficult proposition for anyone; luckily, Pilgrim isn't just anyone. Join him, his surrogate father El, and his adopted brother Leo, as they traverse the wastes in pursuit of happiness, home, and cold hard cash.
Enjoy seeing me around the Strategic Nuclear Moose?
---
I am known as Father Fate.
Bio:
I come from the United Kingdom of Great Britain and Northern Ireland (the U.K.). I started to play Fallout when I had some money and wanted to whittle away my summer holidays on an RPG. I found a copy of Fallout 3 on offer, bought it and have enjoyed it to no end.

On the subject of Britain, how did Tenpenny end up being English? That means he must have travelled to Washington D.C. Did the UK survive the war? Why not do a spin-off in London?

Game Opinions

I was so pleased with Fallout 3, that I have completed fully, that I back tracked and bought the previous two 'canon' ones. Although a bugger to get working, they were definitely worth it. I was very pleased with Fallout 1, but it was much more linear than I would have liked. Having said that, there was still tonnes to do.

Fallout 2 is one of my favorites, and a real gem of a game. Many people do not like this because 'it's go too many references to popular culture', but I feel that it allowed the producers to express themselves more and the more outlandish places like New Reno helped to lessen the sinister air of such a series.

New Vegas is my favorite so far as it is truer to the older Interplay games, and is also very fun, which is what games are for, right? It has so many quests that you can do, and end in a variety of different ways, that it allows more freedom and is therefore more immersing. Not only that, but there are less Karma boosts left-right-and-centre which means that it is truer to your actions, which is better than being able to boost it all the time. However, it seems as though it should hold some weight as it seems an entirely pointless value if no-one reacts differently to it.
"
You think doing this is easy? Well then, come up here. No, go on, you seem to be sure you can do it better!
"
Deciding all that has happened, is happening, and ever will happen, is a laborious and unpleasant task. For the first time in humanity's history, one man's fate will be decided by others; well before his time. Follow the tale of the Hunter and his companions in Texas, 2301, and give the unresting diety of Fate some well earned time off. I mean, how hard can determining one man's actions be? Couldn't hurt to find out...



Do you enjoy seeing me around the Moose?
---
Commander-in-chief Ruiz, the current President of the Enclave remnants.
Bio:
Hello, I'm Denis and I love video games. So far, my life looks like it will always revolve around games. I'm sill in school, and I am planning on becoming a video games designer. I have my problems, more so than most, but I really don't worry about that anymore. I started playing Fallout because there were no other games to play. I couldn't believe that I had found such a great game. I originally used this site just for the Fo3 map, but I saw that there was much more, so I made an account, and now here I am. I usually spend my time at school, playing video games, or I read books. My favorite author is Jim Butcher, favorite game is Skyrim, and my favorite TV show is Mythbusters.
"

That was the first step in our rebirth, little did we know what lied ahead.

"


Even deathclaws pale in comparison when one remembers the days of Enclave control. But ever since the destruction of the oil rig and the crushing defeat at Raven Rock and the Adams Air Force Base, the Enclave has become a shadow of what was once a powerful military organization. Follow commander-in-chief Ruiz and his fellow remnants as they try and establish a foot-hold once again in a land barely recognizable to them.

Do you enjoy seeing me around SNM?
---
My name is Phase and I am a wandering scholar. I travel the wastes teaching lessons where they're needed.
Bio:
I am 101Phase, or Shinespark in other forums. I was born in China and lived there for the first 8 years of my life before moving to the UK. When I'm not studying Biochemistry, I make videos on Fallout such as Courier's Mind or write pieces of fiction on Fallout such as The Historian (noticing a pattern yet?). Unlike many Fallout fans, I was introduced to the series with Fallout 3, therefore it will always holds a special place in my heart. New Vegas opened my eyes in terms of just how expansive the Fallout universe actually is rather than simply good and evil (BOS and Enclave). I try whenever I can to read up on the Interplay era Fallout (or even play them every now and again) and I can safely say that the Fallout universe is one of my all time favourites. And the best of all, it's a video game! Anyone who still thinks games are not an art form, look no further.
"
They're all casinos, right; you walk in filthy rich and you come out dirt poor, what's the fucking difference?
"
As a nomad traveling the lands, Phase has made it his mission to document all that he sees for all of those interested in learning from the past. So walk on up and watch the time fly on by as you learn the secrets of the wastes you call home.
Do you enjoy seeing me around SNM?-
---
The Nukapedian Road
We can't tell you how to get to Sesamie street, but we can direct you to the Nukapedian Road. [[User_blog%3AMysteryStranger/The_Nukapedian_Road|Just head back outside, and turn right]].
---
The Think Tank
Are you the yella-bellied boot licking egg-head type of fellow that has his fancy tickled by a good debate? Look no further!
Poll #1 - Which is your favorite Fallout pet? Winner: Roxie with 6 votes.
Poll #2 - Would you like to have a Karaoke night here? Yes:10|No:5
Poll #3 - If you were to be mutated, which would you prefer to be? Winner: Non-feral Ghoul with 40 votes.
Poll #4 - Which Fallout creature did you prefer to eat? Winner: Mirelurk with 42 votes.
Poll #5 - Which set of power armor did you prefer? Winner: Standard t-51b power armor with 71 votes.
Poll #6 - Should the BoS appear in the Fallout game? Yes:180|No:33
---
Poll #7 -

If the Moose started doing video content, what would you like to see?

 
Poll #8 -

When do you think we'll see Fallout 4 Released?

 
---
The SNM Gauntlet
Has your entire life revolved around showing everyone that you are #1? Then show us your skills and crush all those who oppose you!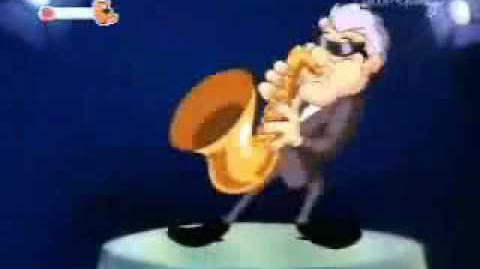 Lets Visit Nuke-a-pee-de-a
Fallout's Encyclopedia
So just sit back and hit chat
Someone stole our welcome mat
We're Nuke-a-pee-de-a

Come join the Mods and Admins
And our captive Bureaucrats
Just for fun we run around the wasteland with a gun
They lock us up in Junktown, when a stealing we are caught
But we break loose...
And then vamoose...
A highwayman we've got!

We're Nuke-a-pee-de-a
Clyde is T, and ponies rule(?)
Although the trolls may vandal heaps
Our Jspoel he never sleeps
We're Nuke-a-Pee-de-a

Scar and Gothic Neko
Fight to win the Universe
Cartman is so laggy
(Nicky wacked him where it hurts)
RamboRob is leaving
But soon he will be back
Leon's here
The anons fear
the ban length for their curse

We're Nuke-a-pee-de-a
Wikia banned our founding man
We're all cynics to the max
but Vegas stopped us in tracks
We're Nuke-a-pee-de
Totally unseemly
(don't get feely)


Nuke-A-Pee-De-A

Who I picked
After much thinking, much retrospection, and many many files...
I have ultimately decided that NCR should be in control of the land.
I will start by telling you why.
NCR
The NCR, where to begin...
Everyone likes to paint them as a bunch of tax hungry, imperialistic, and inept fighting force of bullies. But the thing is, the citizens realise that.
Everywhere you go it's "probably a son of a politician this" and "you owe me a favor" that. Ranger Jackson said that greed would kill NCR if the infighting (or was it Legion?) didn't. Private Halford's crew died as a result of and inept commander of which he trekked the wasteland to let the brass know. Cass says plenty of colorful things about NCR's incompetance. Nathan (the warden of NCRCF) if he was still alive would testify that troops aren't being allocated well if at all. Every soldier in Folorn Hope and any soldier who knew about it would say that whole place was a mess thanks to fractured supply lines, which were so because the Mojave Outpost was clogged due to standing orders for no other reason then to protect mainland California from the Legion. The commanders at Camp Searchlight attested to how poorly patrols functioned due to constant changes and brass would have nothing to do about it. Ranger Station Charlie recieved too much medicine for no reason, Alpha too much ammo. I'm pretty sure I could find other examples but I really don't want to, and I'm sure you get the point.
But if you don't, the point is is that the soldiers think their politicians are incapable of leading the NCR and only put up with it due to a chain of command and payment. All the NCR needs is someone to reform it, someone to make it better, someone like Tandi... someone like... the Courier.
Now, I know any faction would be better off with you at the helm, but here's why the NCR is the best in this regard.
First off, the NCR, hopefully, has an open ballot to any participants who wish to be president so it's easier than the other factions to become the leader of it.
Secondly, the Courier knows almost every soldier in the NCR's army to get good support (if you side with them of course) both in the election and possible reformations.
The Courier has been places and seen things, made relations with factions deemed hazardous and can persuade them to be peaceful to the NCR, factions that ordinarily wouldn't help the Legion, FotA, BoS, and Primm (I suppose) so the bitterness of NCR's imperialism could at the ver least, be sweetened by your open mindedness (assuming you are).
Now, I know the Courier has no governing experience outside his forgotten experiences of the Divide, but I'm sure that with all of his/her money, his/her contacts in the army, and experience in the wastes with other factions he/she would be more than capable to be the president then perhaps the current president.
But what makes the NCR any different than the other factions in this regard?

I'll tell you!




Caesar's Legion

Caesar's Legion, easily admittable to be the most disciplined, the most devoted, and the most successful out of all the combat options available to you.

The Legion has one fatal weakspot however, and I'm sure you know what it is, but for those who don't it's the old argument that the Legion's problem is the fact that it is Caesar's Legion.

Let me explain, Caesar is a guy who is educated and knows what he's doing, that much is true. Can other people do what he did, education-wise yes, determination-wise probably not becaue it would've been done already right?

But the point is is that Edward Sallow took advantage of his knowledge and made himself seem as some kind of god in front of the tribes that he forcibly unified.

Does this create a more zealous army? Oh yes. But is that a good thing? I'm going to contest, no. It creates a nation with a strong belief perserverance and the belief bias that accompanies it. That means, that people will continue to believe something that is false in light of contradicting evidence which could lead to confirmation bias in which people will only look for things that proove their preconceptions.

What does this all mean? This means that when the aging and unhealthy (I know right?) Caesar dies, his people will be taken aback and faulter as they believe that he's some kind of god, those out of his inner circle anyways.

So even if someone as impressive as the Courier took the helm, the people would either have to believe that he has some divine importance or they'll have to go against their former Caesar.

Could you just kill everyone who oppossed you? Oh yes, and you could also overturn laws very easily when everyone fears you. Unfortunately, their'd be less people to rule. Powerful individuals who are the most likely to oppose you would also oppose your rule and would have to die, preventing the utilization of their talents.

Would you have to overturn their laws? Well no, but couldn't you teach them how to maintain and manufacture firearms as well as medicine and actually teach them to think for themselves instead of doing all the thinking? I'd much rather do that, even if it does make them materialistic, they'll still be disciplined and this discipline is key.

When the Legion grows too large, when the Legion conquers all there is to conquer, when the Legion eliminates all opposition, the Legion must then consume itself. Their governing style doesn't encourage the masses to make educated decisions based on scarcity and limitations. As far as they're concerned, there's always the next fight for the glory of Caesar and they don't event consider what happens after.

If that doesn't cut it, Caesar would run out of material to copy off of the old Caesar. He wouldn't know what to do in a time of peace because quite frankly, the old Caesar died before he could do that and Edward doesn't express exactly what it is he would do in the long run. As far as he's concerned, he just wishes to enact what the old Caesar did, keep gaining power, not knowing what to do in peace.

That's why the Courier would have to come in (eventually) and the Legion just isn't the best for that. But it's still quite a formidable option.




House

I got to be very careful about what I say about House, I pissed off a few people before...

House, a genius, a systematic algorithmic thinker, un-hindered by emotion, and focused only on results.

His way of thinking gauruntees results, but what results?

If I were to compare House to something it would be a vending machine. He doesn't care what's really going on, all he cares about is providing the consumer with whatever it is they want for the appropriate price based on simple supply and demand.

In that regard, House is the perfect man for the job. But what if the supply runs out?

Well that's easy, just go out and space and get some more. But what if there isn't any? What if it costs too much to retrieve resources from space? What if it takes too long and people begin to die?

Judging from House, he would say that it is either impossible or irrelevant. He would either find what he's looking for or eliminate the problem. He doesn't care who dies, he doesn't care who lives. He doesn't wish to govern people's lives, become their friends, act for any other purpose other than materialism.

The profit is all the matters, because to supply the demand the next day requires that profit and the cycle continues. To House, that cycle is un-breakable, nevermind that the world ended because stuff ran out, and forget about outside factors such as patriotism and nationalism that nuked what was left of any market economy.

House doesn't seem to realize that the House doesn't win when an mob breaks through a casino's doors and takes everything of value. In his mind, everyone plays by his rules, and he always wins when they do. That is how the Courier is capable of killing him. He had no security in his stasis chamber, no password on the terminal, no hyper-advanced encryption algorithms. To him, anyone breaking his rules seemed... impossible.

And the sad thing is, he needed you. He thinks he can get by with his robots who are under his complete control and is reluctant to talk to anyone else, hell he'll only talk to you. Without you House is nothing, his robots are imperfect, therfore his power, is non-existant. If House had a robot as versatile as a human, he'd never speak to anyone ever again, I'm 100% certain about that.

That is why he covets snow globes so much, they're enclosed environments that are in a contained and controlled stasis that are perfect and organized. An environment that he likes, and environment that he wishes to create.

The world isn't a snowglobe, and it never will be, and House doesn't/can't realize that.


I understand House is an extroardinarily smart man, I understand that he has many resources, and I understand that he has a lot of knowledge. But in his world, there is him and there are the consumers. Nothing and no one else.

Please comment regarding House, there's numerous things I could've missed addressing and I wish to do that (who knows, you might convince me otherwise).




Yes Man

But Ever, if you think the Courier knows best, then why didn't you pick this option?

I'll tell you.

It's because the courier could lead more than just vegas and perhaps vegas and something else if he/she really wanted to. Vegas is pretty alright, the securitrons are quite formidable (as formidable as the other armies anyway), and the area would be very easy to maintain.

But you'd be making enemies in the process for not as much reward overall.

If the NCR doesn't fracture after such a costly loss in Vegas, than they're going to dry up your economy, if their legislature can do something about it, and cause you trouble in the immediate ensuing anarchy because of all their troop concentrations.

The Legion's, well, the Legion. They'd just want to destroy you for what you are, and if Caesar and Lanius are dead, then you'd get the same from them as you would the NCR but at the same time.

So basically, you've reduced post-apocalyptic america from two rather successful nations into fractured ones just to create an economic entity that's frozen there due to being beleagured by other factions.

Is it something? Yes, but could it be more? Yes, and that's why I didn't choose the Independance option. Too much negative aspects, too much opportunity cost.




Elijah


I have to admit, his idea wasn't that bad.

But unfortunately, it wasn't sealed tight.

His plan relied on technologies that may or may not have suffered from limitations and complications.

What if the vending machines only accepted sierra madre chips? What if you couldn't reprogram them? What if they emitted particles that they didn't use to feed the cloud (which I'm almost certain is the same thing as gaseous red tiberium!)? What if the cloud grows out of control? What if you can't come up with a cure? What good is it if the people are in a police state? What's the point then?

As you can see, there's a lot more questions here and not enough answers.

Elijah is running out of time and relies on technologies to solve all of his problems. He's just like House but without the robots, he shares his mentality and his priorities.

Therfore he is just like him and I don't need to go into detail again regarding why that is bad.

Once Again

That is why I picked NCR, you could easily control it compared to other factions, and control more in comparison to Independence.

You could easily reform it to become better and share your gathered technologies.

You could for alliances and such that were agreed upon to prevent revolutionary uprisings as a result of NCR's imperialism.

You could coordinate everything accordingly as you've seen things and done things that you are now in control of (instead of being a hero in a war and suddenly controlling decision making).

You could make the NCR the way Tandi made it, a good decision making democracy with realistic perceptions of the post-post-apocalyptic world, embracing it instead of wishing to remake the world that ended itself.
---
The Karaoke Corner
Pressures of the wasteland getting to you? Just lost your wife due to derelict medical machinery? (Too soon?) Hop on over to the the Karaoke corner then, grab a mic, put on a tune, and sing us the blues!
---
Spend the night
Lost track of the time and now there's cazadores prowling outside? Pull out your sleeping bag and enjoy the entertainment!
---
Watch some television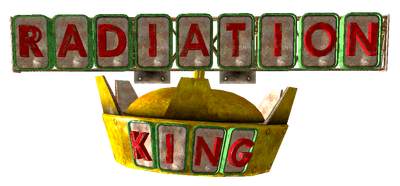 | | |
| --- | --- |
| | Busted Pixel Relationship Fallout |
| | The Siege of Markarth (Skyrim Machinima) |
---
Hiring Hall
Can you help the Moose? We are currently hiring for the following positions:
We're always looking for acts for the new Aces' Theatre. Just write a one off act (could be a song, comedy routine, dramatic act, or other).
Patrons wanted. Ability to pay own bar tab a plus.
Contract for right kind of Mercenary: Help needed to create an animation for some upcoming Moose video content. We need help with some sound, and making some pretty pictures.
All Applicants, Apply in person on Agent C's talk page.
---
Packing it up
Thank you for visiting the Strategic Nuclear Moose and we will be looking forward to seeing you again! Make sure to leave us some feedback in the navbar below before you leave as there will be a new one with every edition!
*Click me to view old SNM content!