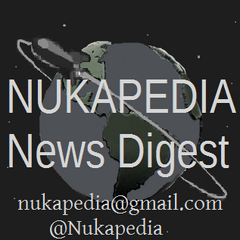 "
By Game Creators... For Game Creators
"
— Mark Cerny, That sounds familiar somehow...
Hi Folks,
As promised a special roundup of the PS4 announcement
"
Expect the best franchises even better, expect opportunities to connect and okay even when apart from the primary console
"
— Andrew House, No Relation I presume
The Guts
One of the big points Sony seems to be pushing is the gaming part of the console was built for developers, based on their feedback and comments... This is good as the easier time they have, the better games they can make (The PS3 was of course famous for being a difficult platform.
The Highlights
AMD x86 Compatible 8 Core CPU (Just like in your PC) capable up to 2 Terraflops.
AMD "Enhanced PC" GPU, customised to allow it to run some of the more basic functions of the box
Dedicated chipset for downloading and uploading content - allows for background downloading of content without interrupting all the other things you were doing.
8GB Ram GDDR5
"Massive" local storage
Dualshock 4 has Move capability, Touchpad, Headphone socket, and Share button, otherwise keeps the classic design evolved from the SNES over the years. (See Update 19:45)
Stereo Camera (like the Kinect) for tracking controllers. (see Update 19:45)
Suspend and resume feature - Turn off, and back on into the game
Update 19:45
From Ars Technica
DualShock 4
The controller has "a new highly sensitive six-axis sensor" with a 3-axis gyro and 3-axis accelerometer.
The light bar atop the controller includes three colored LEDs that can be used to provide information (such as low health status) to players.
A mono headset will be bundled with the PS4, but the headphone jack on the DualShock 4 supports stereo sound.
A new "Options" button replaces the Select and Start buttons on previous DualShocks.
The DualShock 4 measures 162mm x 52mm x 98mm, which is almost identical to the 160 mm × 55 mm x 97 mm DualShock 3.
The 210g weight is slightly heavier than the 192g DualShock 3.
The DualShock 4 Touchpad supports up to two simultaneous touch points, and features a "click mechanism."
The controller works on the Bluetooth 2.1+EDR standard.
The rechargeable Li-Ion battery pack has a tentative capacity of 1000mAh.
"PlayStation 4 Eye" depth-sensing camera
The depth-sensing camera has an 85 degree viewing angle at a fixed F2.0 focus, and captures images in RAW and YUV formats.
The camera has a "capture range" starting at 30 centimeters and extending to "infinity."
Four integrated microphones in the camera housing provide directional sound detection.
Tentative physical dimensions: 186mm x 27mm x 27mm. This is quite a bit smaller than the Kinect's roughly 280mm x 76mm x 76mm (including the base).
The 2D color cameras have a resolution of 1280x800 pixels at 60 fps. This resolution can be halved in both directions in exchange for doubling the frame rate. Depth resolution was not provided.
A 2 meter, "PS4 dedicated" AUX connector cable means this probably won't hook up to your computer as easily as the Kinect.
Online
Share button allows you to upload gameplay footage instantly, and watch you play live. People can watch you in real time.
Remote control - stuck on a level? Get a buddy to take over control and beat it for you
Download games, you only need a portion to start, and can play as it completes
Why Download? You can stream play anything in the store (no light versions, the full thing) and only pay for what you love. (Gaikai Technology)
Use your PS Vita as a second screen, or play the game on your PS4, but on the Vita screen. Also some intractability with tablets and smartphones
System knows your likes and dislikes, downloads content automatically
TV Unlimited and Music unlimited including. They are talking to Amazon and other video providers for video content.
Fun Stuff
PS1/2/3 titles available through Playstation Cloud
Indie games seem to be also pushed
Titles shown: "Knack" "Killzone: Shadowfall" "DriveClub: Team Based Driving" "InFamous Second Son" "The Witness" (Indie Exclusive), "Deep Down" (Capcom, Fantasy), Final Fantasy (at E3), Watchdogs (Ubisoft), Diablo 3 (also available for PS3), Destiny (Bungie, also on PS3, exclusive download content)
Use the Move Controller to Sculpt, Coreograph/animate, Play instruments, and make other art.
Virtually every 3rd party publisher to support the console
What we didn't see
No sign of the patented "EyePad". Is it just a red herring, or something they don't want to announce just yet as they fear a drop in Vita sales?.
Since the event
Shuhei Yoshida, head of Sony Workdwide Studios has confirmed to Eurogamer secondhand games WILL work with the console
Updated edit 18:30 GMT 21/Feb
Ars Technica reports the following.
Speaking at a roundtable session with the press attended by Ars Technica, Shuhei Yoshida stated that "when you purchase the disc-based games for PS4, that should work on any hardware." When asked whether games would require online registration, Yoshida noted that that decision was up to the publisher. When asked if Sony, as a publisher, would require games to be registered online, Yoshida said, "we are not talking about that plan."
While Yoshida's statement leaves open the possibility that individual publishers can still block used games at will, it's just as likely he was simply leaving the door open for the kind of "Online Pass" purchase systems that already routinely limit certain online game functions in used copies of games. So while there's still a bit of wiggle room in Sony's public comments, we'd also caution against reading to much into what Yoshida did (or didn't) say.
The console will launch before Christmas... Somewhere (unclear if its a global or Japan only date).
Pete Hines talks PS4
"
Finaly I can talk about some of the things I know
"
— pete Hines
Pete Hines spoke to Gametrailers following the announcement
In Short
No big bethesda Announcement.
Says, Not the same kind of change from PS2-3 (as in the focus on graphics), instead focused on connectivity and putting tools in the hands of the player, sharing content, etc.
Seems very excited about Gaikai (Game streaming)
Likes the memory amount, says have made smart decisions to make it an easy console to program for; he says they are early in the progress of in working on the hardware withtheir current projects but its been a "pleasure" and "Pretty easy move to work on their stuff" (this contrasts with Cell which was notorious for its difficulty)
On a question on making games for PS3 and 4, it "depends" on the game. In general they want to put out their games on as many platforms as humanly possible.
He "loves" the Touchpad, and there are "More cool things they (Sony) can go into depth on" at E3.
Says launching a game for a new console is the hardest thing, as things change on the hardware/OS during development, "its like hitting a moving target until late in the dev cycle". (this explains the lack of specifics on the hardware by Sony).
Pete Hines doesnt know what the console looks like, they get drips and drabs.
"Things are in the works, hopefully wont be too long".