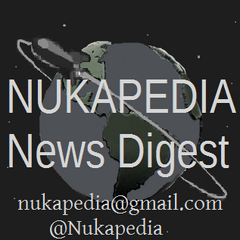 Welcome to the Nukapedia News Digest - Rita Repulsa has escaped and we're need 5 teenagers with Attitude. Leave your resume with Alpha 5.
In your edition this week:
Around the wiki
Last-Last Weeks Caption

Vote now in the box below for your caption of the week, and we'll Tumblr the winner next week
Select your favourite Caption
Go Go Desert Rangers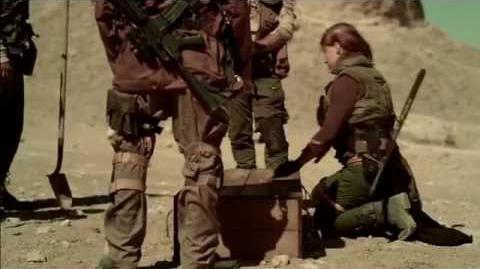 Dateline: Rockville, MD
This week's announcement
I've been saying for a while that Bethesda/Zenimax would have to start talking about something new once Wolfenstien hit the shelves. My brief moment of satisfaction about being right was brought to warth when I learned that it wasn't the game I know we're all hoping for.
But here's BattleCry, the new name from Zenimax tentacle "BattleCry Studios".
The Evil within
Evil within is our October 21.
IGN's games of a generation
Here's the full list of IGN's games of a generation.
50. South Park: The Stick of Truth
40. Elder Scrolls IV: Oblivion
26. Fallout: New Vegas
5. Fallout 3
4. The Elder Scrolls V: Skyrim
New Swag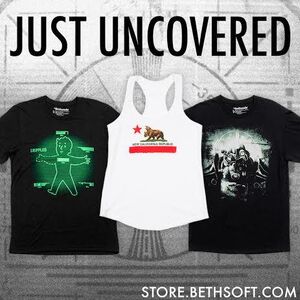 The Bethesda Store has these for you this week. No need to bother with the level up store in the EU, its only on the US store (but they deliver internationally).
Fanzone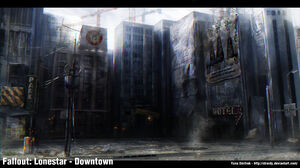 The guys behind Fallout: Lonestar have inaugurated their studio "Terrorweed games". You can find out more about that projet here here.
Relic
The B52 has been a key part of the US Nuclear Arsenal since their introuction in 1955… Its about time they had this upgrade.
Damn… Those wings are awesome!