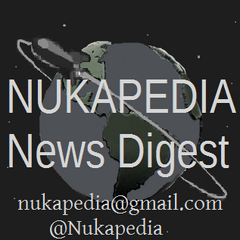 Welcome to the Nukapedia News Digest. Now in High Definition - can you see the difference? No? Then why are we wasting money on HD?
In your edition this week:
No, there is no Fallout 4 news
Placing this here so those who wonder where the Fallout 4 news is won't be disappointed.
Believe me, if there was actual news, we'd post it. In the meantime, here's some other stuff you might like to know.
Around the Wiki
New This Week
"
But it cannot be. This would mean that all my work has been for nothing. Everything that I have tried to . . . a failure! It can't be. Be. Be. Be.
"
— Newly added Master quote
Oooooh Celebraties
Sorry guys, no word on if the Royal Baby prefers the Brotherhood or the Enclave. In the meantime, here's some news from some of the folks who help voice the games you love.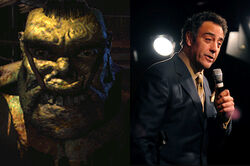 One time Fallout voice actor, star of Everybody Loves Raymond, and Lurch soundalike Brad Garret has a Comedy Club at the Tops MGM Grand in New Las Vegas.
AUGUST 9th through AUGUST 15th
Nightly at 8:00 p.m.
With Butch Bradley and Geechy Guy from 8/9-8/11
With John Mulrooney and Dave Burleigh from 8/12-8/15
If you're not in the Vegas area, you'll find him at the Comedy and Magic Club, Hermosa Beach, CA on August 8.
Erik Todd Dellums
An update on last week's story regarding everyones favourite dog trio.
"
Back from voicing top-secret game!! Only I, the developers of the game and US Military Industrial Complex have details! Smile! Seriously, though, I had a blast. Sending big love to my new gaming brothers and sisters!
"
— ET Dellums
Any guesses on what it is? Post em in the comments.
Chris Avellone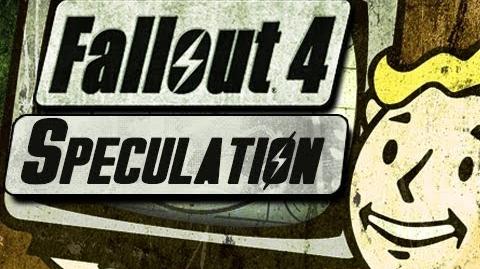 Dateline: Rockville, MD
Attention, Nukapedia Shoppers
New, limited time only items now in the Bethesda Store
Quakecon
"
We need achievements at QuakeCon 2013. One for making it through Carmack's keynote AND his Lighting talk. Another for understanding them.
"
— Pete Hines, VP Marketing, Bethesda Softworks
Firstly some bad news, Preregistration is now closed, however the festivities kick off on Thursday. Are you going? Get us some pics.
Speedrunning
Are your reflexes in order? Like to compete but hate deathmatch? Check out these speedrunning events
Thursday August 1st, 2013
The Elder Scrolls IV: Oblivion – Opening Sewer
Using a created save, all users will start from the moment following character creation within the player's prison cell. Players will be timed on how quickly they can get to the end of the sewer level (where they're asked one last time to adjust their character information).
Wolfenstein 3D Level 1:
Scenario: Players will be timed on how quickly they can get through the first level of Wolfenstein 3D while completing all side tasks.
(Yes, this is the Classic DOS era Wolf3d)
Friday August 2nd, 2013
Dishonored – Coldridge Prison
Players must play through the first level of Dishonored in a stealthy fashion and in the fastest time.
RAGE – Mutant Bash (Chamber of Laughs)
From the "Scenario Selection" players will compete in the first leg Bash TV (Chamber of Laughs) using the "Settler Loadout".
Saturday August 3rd, 2013
The Elder Scrolls V: Skyrim – The First Dragon
Travelling from Whiterun, players will battle the game's first dragon, Mirmulnir on Legendary difficulty.
DOOM Level E4M5
Players will be timed on how quickly they can get through this level of DOOM while killing all enemies and getting and finding all the level's secrets.
....Its a brand new CAR!
Ventrillo, the sposors of Quakecon's Power up Sweepstakes are giving away Two - count em - TWO ford Focuses!
The 2013 Ford Focus ST with the ST3 option package comes equipped with a 6-speed transmission, 252 horsepower engine with a full tech package including heated leather seats, HID headlamps, 8" navigation system, push button start and Ford SYNC technology. Two lucky winners will receive a 2013 Ford Focus ST with the ST3 option package, valued at more than $US29,000 each
How do you win? Over to the official Press release.
The "Ultimate Power Up" winner will be randomly selected at 9:30pm CST on Saturday, August 3, as part of the tournament finals event on the QuakeCon Main Stage. A total of 100 coveted tickets for both 2013 Ford Focus STs will be awarded to attendees throughout each day of the show through QuakeCon contests, random drawings, and other events.
Hardware Workshop
Its not quite a new car, but there will also be plenty of giveaways at the PC Perspective Hardware Workshop panel, all sorts of bits for your computer (RAM, PSUs, CPUs and more). The Two hour seminar will be taking place on the main stage on Saturday.
Bethesda Marketing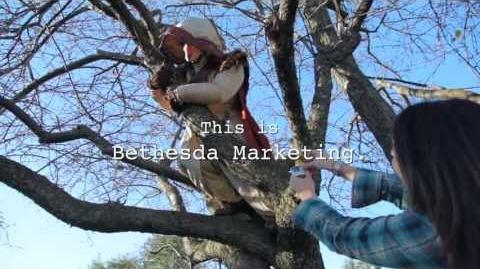 The Elder Scrolls Online
Fans of Morrowind and Oblivion will definitely recognize this Daedra. Scamps are small, and they aren't particularly intelligent, but they're agile combatants who delight in cruelty just as much as any of the larger Daedra. They're often summoned to perform simple tasks, and make good (if sometimes unruly) messengers and servants.
Fanzone
Art corner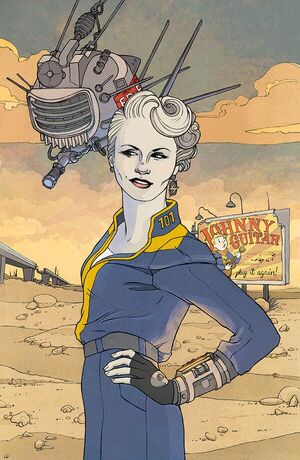 Image by Allyson Halle.
Modzone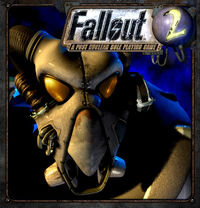 If you're a "Dinosaur" (Fallout 1/2/Tactics Fan) and you haven't played with Killap's restoration project for Fallout 2, then you need to correct this, now.
...And now is perhaps the best time to experience it, as Killap has officially declared the long running project done.
For those of you who are unfamiliar with the project, Fallout 2 faced many content cuts in order to reach its deadlines - Multiple Locations, Sulik's Sister, Cassidy's head, Other ways to reach the Enclave's oil rig and more were sadly cut. Some of these did come back in Old World Blues (take a look around the EPA and you'll see more than a few familiar characters).
"Bear dude" Killap had the following to say on No Mutants Allowed...
About 9 years ago I loaded up a game called Fallout 2 after having shelved it for some time. The Temple of Trials had put me off years prior, but something was telling me that I should return to this game. Once I entered Klamath, I was hooked. Bugs plagued my experience though and I soon went online to see if there were any unofficial patches. I'm not sure why I did this, but if I recall correctly it was my tinkering with Total Annihilation that led me to believe that if there was a crazy modding community following it, there had to be one for Fallout as well.
I soon found a patch being actively worked on by someone named Seraph. I also found Per's unofficial guide, which listed a multitude of bugs that were still left open. So I went to work to figure out how the heck to fix all these problems. Fallout modding can be a bit daunting, especially with the lack of documentation at that time, but it was a challenge I was willing to tackle. I sent my first few batches to Seraph to include in his work and the ball started rolling.
It was 2005 at this point and I guess I just wanted something of my own released, so coming out of nowhere, I posted my own patch here at NMA. And thus began my Fallout modding addiction.
By the end of 2007 over 1,000 bugs had been squashed and though it was satisfying, I wanted to squeeze even more out of Fallout 2. After reading through the section of Per's guide on unfinished content I knew what had to be done, and thus the Restoration Project was born.
1.0 of the RP packed a lot of goodness, but it lacked polish and looking back now, to be honest, elements of it were indeed a bit amateur. Some of the more hard core Fallout fans were put off by this and in the end I'm sure there are those who haven't touched it since.
I was only one man, and scripting, mapping, writing, making graphics, music, etc was something I couldn't do alone. With any great project, especially one that others see potential in, people will come out of the woodwork to help. "If you build it, they will come" is something aspiring modders should keep in mind.
2.0 of the RP saw the arrival of Dravean as lead writer and Pixote as lead graphic designer and mapper. These guys came in and raised the quality bar to the next level. Dravean went through all the dialogue and made it more in line with the Fallout writing style and lore and ensured that future dialogue was of the same quality. And Pixote, well, what can be said about that crazy guy. The thousands of hours he put in to create new graphics and animation sets is just mind boggling. If you needed mapping or graphic work done, he did it. I also have to give a shout out to Darek. He's our local Fallout detective and was immensely helpful in finding the causes to dozens of obscure and long standing issues. And of course, there's Timeslip. Her exe hackery was crucial to bring the RP to where it is today. And in general, she's made the lives of Fallout modders easier. And lastly, I can't not mention NovaRain, who was a dedicated tester for me throughout the years. He must have played through the *entire* game dozens of times over the course of all this. While I only single out a few people here, there were many others that stepped in to lend a hand with the RP over the years. The readme and credits in the game lists them. I'm truly grateful to all of them.
Now come 2013, RP 2.2 is being released. I believe that this version is what I had always envisioned the Restoration Project would become. If you were put off by older RP releases, please give it a try again. I think you'll be pleased. If you've been waiting 6 years to play the RP, well, now is your chance. And if you've already played it dozens of times before, rest assured there is new content for you to experience.
Is this the end of Bear Dude's Fallout modding adventure? To me it is, but I've already said this before and I'll admit that anytime I see a bug reported for something I've worked on, I get the urge to squash it. So expect at least one more minor update down the road, especially since at the very least a Russian translation is in the works. But do know, that to me, I'm done.
Was all this worth the many, many thousands of hours I put in over the years to fix vanilla bugs and add new content? I think so. I had fun doing it and really, I just wanted others to get even more enjoyment out of a game they loved. I also like to think that in some way I inspired others to do modding of their own and to realize that just because a game is old it doesn't mean it has to be abandoned.
You can get the mod from Killaps home page, along with his unofficial patch that only fixes bugs.
Evacuate the Mojave
From Wikia, with love
If you're into Star Trek, check out the new Trek Initiative, a unified portal for all things Star Trek.... [As a part of their celebrations they've managed to get 20% off in the Roddenberry Store. They have uniforms, badges, DVD/Blu Rays and more.
Wrap
Well thats about it for our bumper-sized Sunday Pictorial edition. We'll be back next weekend.
In the meantime, be sure to join Two Bears High Fiving for a cookout.