Welcome to the Nukapedia News Digest
In your edition this week
From the Administrative Enclave
Richie6666 is seeking your support to become a full mod. Have your say here by Friday.
Just on the achievement log, I've had to suspend it because I've noticed several achievements being awarded that arent appearing on the RSS feed I'm using to monitor it… But congratulations to Jspoel again for this time adding 9,500 images.... Can't wait for the big 100,000 image party.
(All these pictures and we still have no idea what he looks like...)
We're working on preparing the site's templates for FO4 (whenever that comes :P). There are at about 70 templates that need to be created or revised for new content. So far all of the article creations templates are done. New empty navboxes are done, awaiting content to fill them with. Once we get solid information on game details, we'll only have to alter the remaining templates for the new content. The plan is to ensure that we have all the templates (e.g. infoboxes, navboxes, etc.) ready to go when we need them.
Attention Nukapedia Shoppers
Haven't played Skyrim? The Legendary edition which includes all of the DLCs will be available in early June.
But if you've got some money to spare, and have $40 you can get this: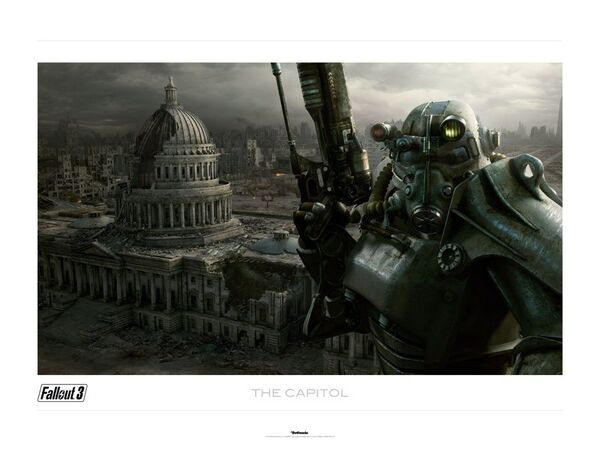 Preoder at
The Bethesda Store
.
Generation Next
Duran-Durango
A roundup of the latest news for the new Xbox headlines.
First the big one, May 21 is the official announcement date. For those of you who can't get to Seattle, the announcement will be streamed all over the interwebs of course (including at Xbox.com) and through Spike TV… We'll have our coverage up shortly thereafter.
Next up, the rumour mill. These are from Polygon.
Firstly, it looks like the PS4's first-move has given MS some inspiration...
Microsoft is also trying to come up with a system for video sharing though all of the details are still being locked down. According to our sources, currently the next Xbox will capture your gameplay as if it were a DVR, allowing you to go back and select highlights. That function can be turned on or off, or a player can set up the console to automatically capture a recording when certain in-game events occur, like a headshot or collecting a specific achievement. Auto capturing those "magic moments" will be a feature only available on next-gen games.
Now, DRM….
Sources tell Polygon that the next Xbox will indeed have some form of an always-on requirement. That will be both to support the suite of non-gaming entertainment applications that will be launched alongside the console, like streaming video services, but also as a possible anti-piracy tool. Currently, the console will support digital rights management and anti-piracy checks using an internet connection. Under Microsoft's current guidelines, which may still be changed, the decision of whether a game will require an internet connection to work and if that is a one-time authentication or a constant connection, will be left up to individual publishers.
The fact that offline gameplay, always online and one-time checks are supported, means that in the future, publishers will have much greater control over copyright protection for their games.
Microsoft are also including measures to add achievements in without new DLC being required.
Playstation 4
Not a lot more to say on the PS… Some developers have talked about their favourite things with the new Dualshock 4.
The video talks a lot about developer input which leads to intuitive improvements include using Playstation Move technology to reorder split screens in multi gaming, the controllers speaker, the touchpad, the share button.
MCA talks to 640AM on Soundcloud
Chris Avellone talked to 640AM on Soundcloud where he talks New Vegas, Torment, and more. A bit of a retrospective, and a few humourous insights into his current work.
Wrap
Well thats us for this week, see you next week. Agent c (talk) 23:48, April 27, 2013 (UTC)