Welcome to the Nukapedia News Digest, a scent and a sound, its lost and its found, and its hungry like the wolf.
In your edition this week
Around the Wiki
Want to be featured? Add an image for an article for your chance.
Caption Contest
Wondering who won the peoples vote each week? Follow us on Twitter (@Nukapedia) as we'll be tweeting the winner and the image.
Vote for this weeks winner
In the Forums
Forum Fun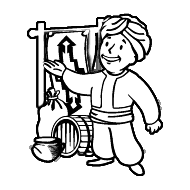 *The vote to not exclude Porter from the inactivity policy has resolved in favour of upholding the policy
The review for special rights forum has been voted against by a massive proportion
The vote for Kingclyde to retain or lose his rights ends tomorrow. Barring a last minute influx of voters, he will pass this vote.
We'll have more on referencing and how we go forward in fact verification likely this week.
Stick of Truth
Its brown and sticky
As we continue to wait for Obsidian's next adventure… The guys at South Park have released the following video… and it sounds like that they're gamers just like us.

Whilst it mostly focuses on South Park Studios, you can see a few bits of Obsidian staff in there, as well as the mock up
News from the Wastes
Musical Interlude
This week in wasteland news, Mark Morgan has been making the rounds, firstly with Gameinformer where Mark talks about his history, and his current work with the Inexile gang
Talk about the Wasteland 2 and Torment projects you're working on...how did you get hooked up with inExile?

Brian Fargo called me out of the blue and said he was planning a Kickstarter for Wasteland 2 and would I be involved. Yes, I wanted to work with Brian again and Wasteland 2 would have similar DNA to Fallout so I jumped at the offer. He asked if I would write a couple of tracks for the campaign. He was able to raise the money and the game is very close to being completed. After the success of  the Wasteland 2 Kickstarter campaign, he decided to move forward with a sequel to Planescape: Torment as well. That Kickstarter was also a success so I am working on two dream games. I had done essentially the prequel to both of those titles so I was very eager to revisit them.

What are your approaches musically for each of those projects?

For Wasteland 2, Brian Fargo [producer] is keen on a minimal, very dark ambient musical and sound approach. It does have a Fallout vibe but with a slightly different approach sonically. Torment: Tides of Numenera hasn't started, but I'm going to be able to use an orchestra on some of the music. It will be more thematic.
Over on PC Gamer talks more about his history, with a few more of the wasteland tracks offered for your listening pleasure.
New app from wikia
New App
Imagine… What if there was a wiki that loaded the page you wanted, before you knew you wanted it?

Well, if you're planning on playing Middle-earth: Shadow of Mordor, check out the Palantir app on your mobile device. With its new "Sync" option, it will load pages directly relevant to where it detects you are in game, by listening to you play.

You will need an iPad though, but its definitely worth a gander. Is this the future of our wiki?
The Elder Scrolls: Online
Voice Actors announced
Just some short news from The Elder Scrolls online gang…

As our friends over at The Elder Scrolls Wiki report, the cast list for Elder Scrolls Online has been revealled.. and it has some really big names
John Cleese is playing Sir Cadwell. John Cleese of course has lots of experience playing Knights from his Monty Python days. No word if he will be saying Ni.
Bill Nighy is playing High King Emeric. You might know him from movies like Harry Potter and the Deathly Hallows (part 1), Pirates of the Caribbean, and I, Frankenstein.
Kate Beckinsale is playing Queen Ayrenn. She's been in movies like Underworld, The Aviator, and Van Helsing.
Alfred Molina as Abnur Tharn. He was in movies like Raiders of the Lost Ark, the Da Vinci Code, and Law and Order: LA.
Lynda Carter is the Daemon Azura. She was Miss USA 1972, and played Wonder Woman on TV. She's also an Elder Scrolls veteran, and has been on tour with Chicago.
Michael Gambon is "The Prophet". He of course was the second Professor Dumbledore.
Malcolm McDowell as Molag Bal. Quite a promotion from being The President of the USA.
Peter Stormare is Jorun the Skald King. He's best known for his role in Fargo, but other than that has mostly been in Scananavian movies.
Jim Ward, voice of Dr Klein has been signed as Mannimarco
and another fallout Alumnai, this time from Fallout 2, Fallout Tactics and Lionheart, Kevin Michael Richardson is cast as Sai Sahan.
In other news, the Entertainment Software Ratings Board ESRB has rated The Elder Scrolls Online as being suitable for Mature audiences, rather than the intended Teen rating. Whilst Bethesda seem to disagree with it, they won't be challenging it.
Wrap
Relic of the war that wasn't
;We Cross over to Peace and Hugs for this weeks Relic. Got one for us? Get in touch.
On 3 October 1986, while on patrol 680 miles (1,090 km) northeast of Bermuda, the K-219 suffered an explosion and fire in missile compartment VI. Three sailors were killed outright in the explosion. The vessel surfaced to permit its twin nuclear reactors to be shut down.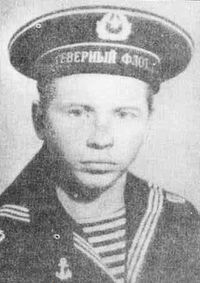 The remaining crew was assigned to the bow or the stern, as far away from the explosion site as possible, and had been issued gas masks. Soon after, the temperature indicator showed a very high temperature at the nuclear reactors, the flow of coolant in the reactor gradually decreased further. This meant that a meltdown was imminent. However, the reactor shutdown could not proceed as planned from the control station; the trigger of the control rods had been damaged, by either the expanding gases or the intense heat. For this reason, the reactor SCRAM had to be carried out manually, directly into the reactor chamber. This also meant that the men doing this would be exposed to strong radiation, since the on-board contamination coveralls were not designed to protect the sailors from the strong gamma and neutron radiation directly in the vicinity of the reactor core. 20-year old enlisted seaman Sergei Preminin volunteered to shut down the reactor, to be enabled by operating under instruction from the Chief Engineer. They dropped three of four rods, but because of the high temperature (about 70°C or 158°F) Belikov lost consciousness. Preminin had to put the fourth rod in place alone. This was a job that required great physical strength, as the holders of the rods were now severely deformed by the heat.
When he eventually tried to leave the reactor chamber, he could not open the hatch, as a pressure difference had been established between the reactor chamber and the reactor control station. After further attempts from other colleagues to force open the hatch from outside, Preminin died in the hot reactor chamber, as the rest of the crew had to move further towards the rear to escape the poisonous gases that spread out in the boat.
In honor of Sergei Preminin, may the memory of him never die.
Based on Wikipedia Soviet submarine K-219 and
Wikipedia Sergei Preminin.